Princeton Review: Wabash "Best Value" Again
• February 5, 2013

Share:
Wabash College has been rated a "Best Value College" and one of the "Best in the Midwest" by the Princeton Review.
The Princeton Review prints an annual book of The Best Value Colleges: 2013. The Review awards the designation based on assessments that examine more than 30 data points covering academics, costs, and financial aid. The Review chooses 150 schools for the list from 650 reviewed – 75 private and 75 public institutions.
Only the top 10 schools in each category are listed with others presented alphabetically. Wabash made the list in best private colleges.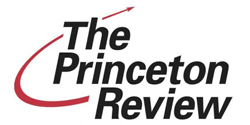 "The Princeton Review's resources for high school students and their families often provide an insider's look into the nation's best colleges and universities," said Jim Amidon, Director of Communications. "Wabash's inclusion in this year's Best Value Colleges for 2013 confirms what generations of the College's alumni know about Wabash: it provides an unparalleled liberal arts education that prepares graduates for successful lives and careers."
The annual publication listed Swarthmore College, PA., as the top private college in the nation followed by Harvard, Williams, Princeton and Pomona in the top five. The remaining schools in the top 10 were Yale, Rice, Hamilton, Claremont McKenna, and Grinnell.
The Top 10 public universities were: Virginia, UNC, New College of Florida, William & Mary, California, NC State, Wisconsin, U. of New York at Binghamton, Michigan, and Georgia.
You can read the entire Wabash profile in the Princeton Review here.
"We commend Wabash College and all of our extraordinary 2013 'Best Value Colleges' for their stellar academics and for all they are doing to make their colleges affordable, especially for applicants with need in these tough economic times," said Robert Franek, Princeton Review's Senior VP/Publisher.
The Princeton Review is also known for its annual school rankings and profiles in its book, The Best 377 Colleges, published in August, and its books, The Best 296 Business Schools and The Best 168 Law Schools, published in October, as well as its school profiles in its Guide to 322 Green Colleges, published in April. The Princeton Review is not affiliated with Princeton University