Chamber Orchestra to Perform Sunday
• November 29, 2012

Share: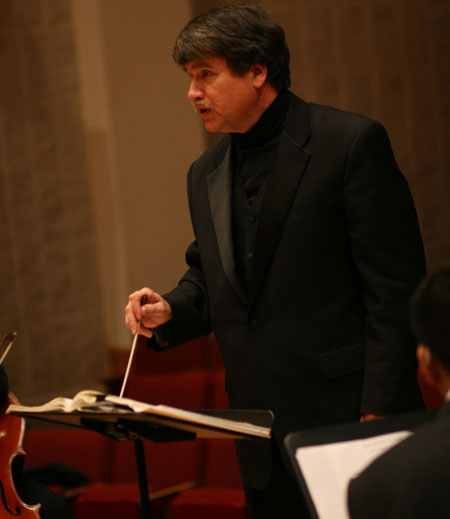 Wabash College's Music Department invites you to a concert given by the Chamber Orchestra. The orchestra will present their concert at 7:30 p.m., Sunday, December 2, in Salter Concert Hall in the Fine Arts Center.

The program will consist of Mozart's Overture to Don Giovanni and Dvo?ák's Symphony #9 "From the New World."

Under the direction of Alfred Abel, the orchestra has performed works by a wide variety of composers from the 16th to the 20th century including not only great masters like Bach, Bartok, Stravinsky, Beethoven, Brahms, Ravel, Vivaldi, Haydn, Handel, and Mozart but also composers who are less frequently performed by today's orchestras, including very early composers such as Rameau, Mouret, Purcell, Byrd, and Jenkins.

The Chamber Orchestra draws its members not only from the Wabash student body, but also from musicians on the faculty and staff, from professional and amateur musicians out of the surrounding area.

Wabash students participating in the concert are: Henry Giesel '13, Sean Grannan '16, Adam Neal '15, Joseph Rangel '15, Kelly Sullivan '15, Andrew Sunde '16, Ian Sunde '16, Zachary Thompson '13, and Brent Tomb '16.

Wabash faculty/staff members are: Larry Bennett, Eileen Bowen, and Deborah Woods. Community members include: Dennis Beach, Patty Bymaster, Janet Campbell, William Carrington, Julie Chalmers, Amy Hathaway, Rosemarie Hutcheson, Gary Ketchum, Elizabeth New, Tim McCormick, Clayton Peters, Shannon Reese, Carolyn Ronning, Cara Ruark, Diana Ruark, Anne Sexton, Christina Sharp, Alexandra Thomas, Brian Thompson, Tiberius Thunell, Rhiannon Thunell, Zachary Weldon, and Barb Wilson.

The concert is free and open to the public.