Students' Election Poll Finds Mixed Results
• November 2, 2012

Share:
Crawfordsville voters prefer Republican Mitt Romney for the presidency, but are not optimistic that he will win, according to a late-October poll conducted by Wabash College students.
Nearly half of all respondents said Romney would get their vote, compared to a third who would vote for Barack Obama, the Democratic Party candidate and incumbent. However, when asked who they thought will win the presidential election, just 32% chose Romney. In contrast, 47% thought Obama will be reelected and 21% were unsure.
The City of Crawfordsville election poll is a presidential election year tradition at Wabash dating back to 1972. This year's poll, which was designed by seniors Jim Martin, Blake Mattingly, and Sam Spoerle in Dr. Shamira Gelbman's Public Opinion course. It was administered from October 24 through October 30 by students in Dr. Sara Drury's Freshman Tutorial on the 2012 Election and Dr. Alexandra Hoerl's Introduction to American Politics class.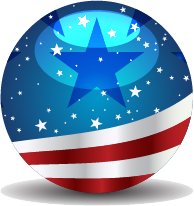 Using a systematic random sampling technique, student pollsters visited every third house in each of nearly 30 polling routes covering the entire city of Crawfordsville. In all, 212 polls were completed. Given the size of Crawfordsville's adult population, this yields a margin of error of about plus/minus 6 points at the 95% confidence level.
The poll found that more than 80% of respondents have already made up their mind as to which presidential candidate they will vote for, but many are still unsure about how they will vote in the statewide races. For example, while 30% say they will vote for Republican Mike Pence and 26% say they will vote for Democrat John Gregg, a full 35% of respondents report being unsure about their choice for Governor.
Some of the poll's most interesting results came from questions related to the heated race for the U.S. Senate seat that has been held since 1977 by Republican Richard Lugar. When asked whom they would vote for in the senatorial election, 31% of respondents said Democrat Joe Donnelly, 25% said Republican Richard Mourdock, 13% said neither, and 31% were unsure.
Among just those respondents who said they will vote for Republican Mitt Romney, only 30% said they will vote for Mourdock as well. Nearly 15% said they will vote for Donnelly and 40% said they would vote for neither of the major party candidates or are unsure about how they will vote.
Meanwhile, a third of those who said they will vote for Donnelly also said they would change their vote when asked what they would do if Lugar was on the ballot this year.
Other noteworthy findings from the poll are as follows:
More than 60% of respondents believe that the economy, including the closely related issues of unemployment, national debt, and taxation, is the most important issue facing the United States today. Less common responses included the war in Afghanistan and foreign policy in general, healthcare, immigration, and abortion.
Voter engagement among Crawfordsville residents appears high. About 10% of respondents said they had already completed early voting and nearly 70% said they definitely, very likely, or probably will vote on Election Day. Only 17% said they are unlikely to vote or definitely will not.
Similarly, 67% of respondents reported having watched at least one televised presidential debate this year, including more than a quarter who had seen all three.