Need 2 More for June 7-17 France Trip
• November 2, 2012

Share: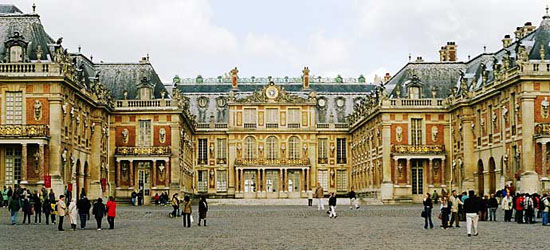 After two successful Alumni Travel Trips to Italy, the next trip will be a history, food, and wine exploration of France.
Wabash College has organized an alumni/friends of the College trip to Montpellier and Paris, France, June 7-17, 2013. The trip will be a few days less with diverse appeal covering history and French culture.
UPDATE 4/8: Friday is the registration deadline. We need two more for the trip! Use link below for more information or call Howard Hewitt at the College: 765-361-6087,

Professor of History Michelle Rhoades will lead the group on a five-day visit to Paris. Activities include the Palace of Versaille, a half-day trip to Claude Monet's home and gardens in Giverny, a night dinner cruise down the Seine, museums, history, and time to explore on your own.

Director of New Media Howard Hewitt will lead the first three days of the trip to Montpellier on the Mediterranean coast. Montpellier will be the base to travel out into the Languedoc wine region and visit several wineries, tasting and learning about French wine from the winemakers in the vineyard. One day will be devoted to an historic World Heritage Site, the walled city of Carcasonne. Hewitt is a wine writer with a column in 21 newspapers in three states.
Full details of the trip can be found on the Alumni site here.