Faculty Profile - Prof. Lexie Hoerl
by Tom Runge • October 15, 2012

Share: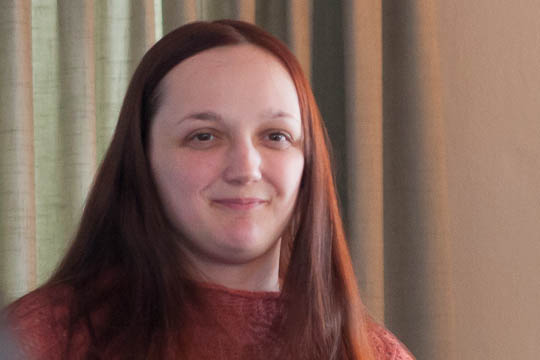 Name: Alexandra Hoerl (but everyone calls me Lexie)
Background: I was actually born in Indiana—in Merrillville—but grew up in a number of places, mostly on the east coast. I received a BA in Public Policy from the University of North Carolina and my Ph.D. in Political Science from Rutgers University in New Jersey. I currently live in downtown Crawfordsville and try to be active in the community through Crawfordsville Main Street and other organizations.
Department and specialty at Wabash: I teach political theory (and a few American politics courses) in the Political Science department at Wabash. As for my research, I'm currently working on a project on Niccolo Machiavelli's thought.
Favorite part of Wabash: Most everything, I guess! Experiences like having a wide-ranging, multi-hour conversation in my office with some students, or helping a student uncover a new intellectual interest in an introductory class, or cheering with the students at a basketball game, or pushing a student to articulate a sophisticated idea in a seminar make me grateful to have such an amazing job.
Favorite place on the campus: The third floor seminar room in the library—I teach my classes there as often as I can!
Favorite food: Ethiopian food
Something most people don't know about you: When I was in middle school I desperately wanted to go to Georgia Tech so I could have a job working with computers.