TKE's 50th Anniversary This Weekend
by John Dykstra '13 • September 21, 2012

Share: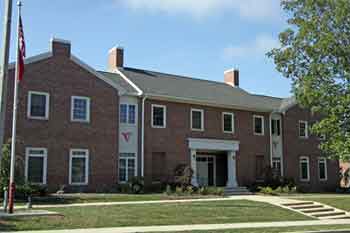 The alumni and brothers of the Alpha Alpha chapter of Tau Kappa Epsilon (TKE) will celebrate the fraternity's 50th anniversary this weekend.
TKE originated on campus in 1926, but it lost its charter due to low membership during the Great Depression. It regained its charter in 1962, becoming the first fraternity at Wabash to admit African-Americans.
"This celebration reminds the members of the house that this chapter is the result of many generations of hard work, ingenuity, and sacrifice," TKE president Luke Ryle said. "It is important for us to maintain this effort so that TKE may continue to prosper for many years to come."
TKE also did not discriminate against religion and did not have a blackball system or allow hazing when it was re-chartered.
"It was a different fraternity," TKE alumnus chapter advisor Jon Pactor '71 said. "It grew in size rapidly, and in the first year, it took top academic honors over all other fraternities and independents. For the past several years, the chapter has regained some of the impetus and achievements of the first 25 years or so."
The members of TKE will start their celebration tonight at 4 p.m. in Baxter 101 with a panel discussion on the fraternity's re-chartering and early years. Saturday, they will have a cookout before the football game and will have a banquet in the evening at the Caleb Mills House to conclude the celebration. Members will make presentations and share stories at the banquet.