Hendricks County 2012
by Dave Jackson '87 • September 17, 2012

Share: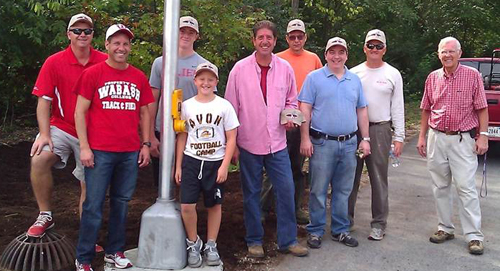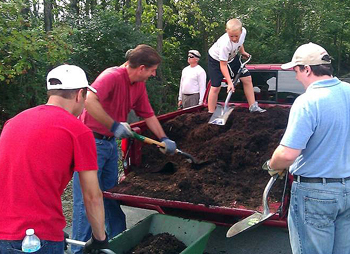 Thanks gentlemen for a successful WABASH Day 2012 on the B&O Trail. This is our fifth year in Hendricks County and our fifth year partnering with the B&O Trail.
Hopefully you all heard that this section of the B&O Trail will be visited by Lieutenant Governor Becky Skillman at the end of September. She will be presenting an Indiana Bicentennial Grant to the B&O Trail which will be used for future trail expansion.
Below is the roster of all who participated today:
Dave Jackson '87
Jim Kerr '92
Scott Handlon '91
Nick Handlon (future class of ??)
Luke Handlon (future class of ??)
Alex Goga '08
Bill Blanco '87
Tim Whiteman '73
Steve Moore (BOTA volunteer)
Hall Virgil (BOTA volunteer)
Special thanks to Frazee Gardens for their generous donation of 3 yards of mulch today.
Also wanted to mention Jared Stark and Derick Busenbark who had planned to join us today but had last minute personal conflicts arise.
Wabash Always Fights!