Pittsburgh Outing Draws Crowd
by Tom Runge • August 26, 2012

Share: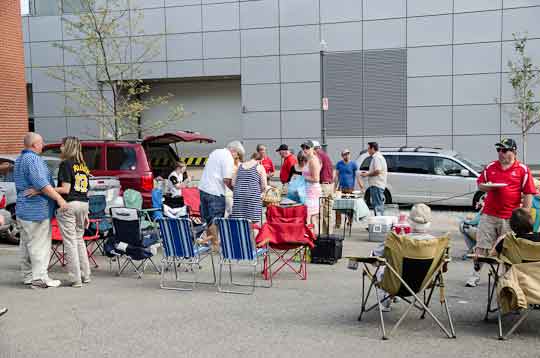 The Pittsburgh Association of Wabash men hosted a great tailgate and baseball outing on August 25th. The day was perfect, the food was incredible, and the Pirates beat the Brewers 4-0.
The group was one of the largest we've seen in Pittsburgh. We had alumni from the Class of 1949 – the ageless wonder Dick Cherry - all the way to 2006. In addition we had a number of family members and friends which made for a lively conversation and a great time.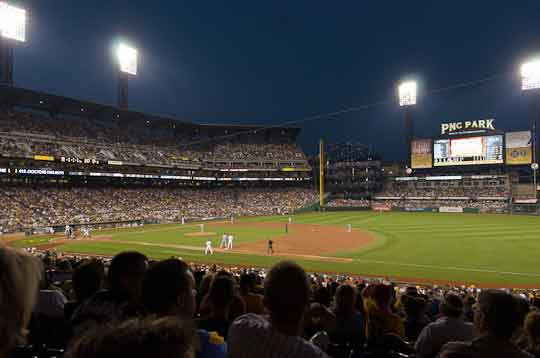 Many thanks to Lyndall Huggler '83 for setting up the entire event and coordinating all the food and beverage. Thanks as well to the Pirates and Brewers for a great game.
Photos:
Top: Tailgate just a couple of block from PNC Park
Lower: PNC Park
For a few more photos, click here.