Arrangements Set for Schilling
• July 23, 2012

Share:
Wabash College mourns the loss of one of its senior students, Eric Michael Schilling, who passed away July 23.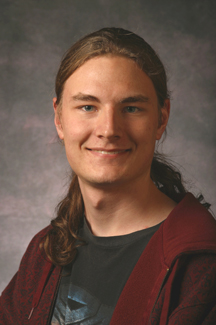 A celebration of Eric's life will take place Friday, July 27 at 2 p.m. at Daniel F. O'Riley Funeral Home in Indianapolis. Friends are invited to gather at the funeral home to greet family members on Friday prior to the service beginning at 12 p.m.
Eric was a 21-year-old Wabash senior who passed away July 23. An English and German double major, he was the son of David and Maureen Schilling.
The funeral home is located at 6107 South East Street (US Highway 31 South) in Indianapolis, IN 46227. In lieu of flower arrangements, the family asks that you consider a live plant.
"All at Wabash College are deeply saddened by the tragic passing of Eric Schilling, and our thoughts and prayers are with him and his family," said Wabash President Patrick White.