Welcome to Career Services
• July 20, 2012

Share:
Welcome to Wabash College and to Career Services! Your WabashWorks account is now open and ready to use. WabashWorks is the platform we use to post jobs and internships (including ESH positions on campus). The system also houses our Alumni Mentor Network, a calendar of all our events, and much more. We'll go over it with you when you get to campus.
In the meantime, if you'd like to apply for an ESH position, you'll want to get your profile set up in the system and start preparing (then uploading) your resume. ESH positions will begin to be posted on August 1.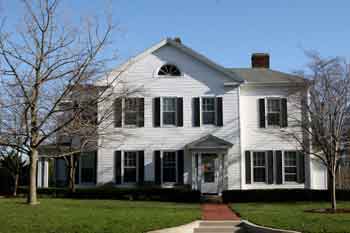 Your username is the same as the first part of your email address (without the @wabash) and your password is wabash.
·
Complete your Profile (you'll be prompted to do so). For now, use your High School GPA, do not leave it blank as the system will assume it's a 0.0.
·
Begin creating your resume. You'll find our
Job, Internship, Graduate School Guide
, which contains our resume guide and examples in
WabashWorks
, Click on the Resource Page link, below the picture, on the
WabashWorks
homepage, then scroll down to Guides. Hint: when prepping your resume, go EXACTLY by examples in the
Guide
for best results.
·
Once you have your resume completed, save it on your computer, then go to Documents, then Upload Documents. If you have trouble uploading, save it as a .rtf file, then upload. Still problems? Email Angie.
·
Some ESH positions ask for a cover letter. There are examples in the
Guide.
HOW TO APPLY FOR AN ESH POSITION:
·
Scroll down the
Wabash Works
homepage to One Click Searches in the middle of the page (Note: do NOT click on the Jobs/Internships tab on the top toolbar). Select ESH Jobs.
·
Click on the jobs that are of interest, and read the position description(s), requirements thoroughly. Follow the instructions exactly.
·
When you're ready to apply (your resume and, if requested, cover letter are uploaded) click on the Apply button and follow the instructions
·
IMPORTANT: You can upload as many versions of your resume and letters as you like in the system. Make sure the one you submit for each position matches what they're seeking.
·
Apply for as many ESH positions as you like – we would strongly encourage you to apply for more than one –
these are competitive opportunities.
One last note: we have 17 Peer Career Advisors in Career Services, students trained to help you. You will be meeting your assigned PCA at orientation, who will give you much more information about WabashWorks and our other services. We look forward to working with you. Again, welcome to Wabash College!