Road Trip 2012 - Downers Grove, IL
by Tom Runge • July 12, 2012

Share: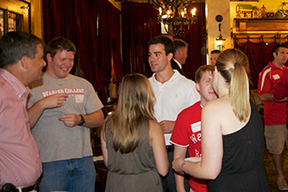 The 2012 Road Trip continued tonight as Rudy and Frank, our student team, hosted the second evening in the Chicago area - this one in the western suburbs.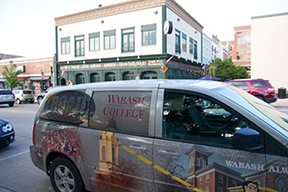 Ballydoyle's Irish Pub seemed to be the perfect spot as alumni, family, friends, and current students joined the gathering. Tonight's group included Steve Bowen '68, the Chairman of the Board of Trustees, and Joe Emmick '92, who served as Dean for Advancement at the College until last December.
The formula for the Road Trip is simple - low cost events that are informal, short on programming, and long on socializing and networking. An added bonus? A free t-shirt for every attendee!!!
Friday night the crew will be in Detroit.
For a few more photos, click here.