Holocaust Topic of Talk on Thursday
• March 20, 2012

Share: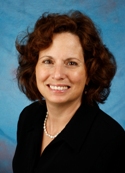 The Wabash College English Department invites the public to a talk by Holocaust expert, Hilene Flanzbaum at 8 p.m., Thursday, March 22, in Korb Classroom in the Fine Arts Center. The title of her talk is, "Teaching the Holocaust: Right Here, Right Now."
Flanzbaum is professor of chair of the English department at Butler University. Flanzbaum came to Butler as a faculty member in 1991 and was promoted to professor in 2004. Flanzbaum earned her bachelor of arts from Brandeis University, master of arts in poetry from The Johns Hopkins University, and both a master of arts and doctorate from the University of Pennsylvania.
She is a widely published critic and poet, and one of the editors of the Norton Anthology of Jewish American Literature. She has become a well-respected expert on the relationship between the Holocaust and popular culture.
Her talk is free and open to the public. A reception will follow the talk.