Neukom to be Honored; RSVP for Peck Banquet
by Jim Amidon • March 19, 2012

Share:
The Wabash College Pre-Law Society invites students, alumni, faculty, and staff to the 2012 David W. Peck Banquet on Wednesday, April 4. In addition to awards presented to top pre-law students, Wabash will honor one of the nation's finest lawyers, William H. "Bill" Neukom, with the Senior Peck Medal.
Prior to the Peck Banquet, Neukom will present the David W. Peck Lecture at 5:00 p.m. in Baxter Hall's Lovell Lecture Room on the Wabash College campus.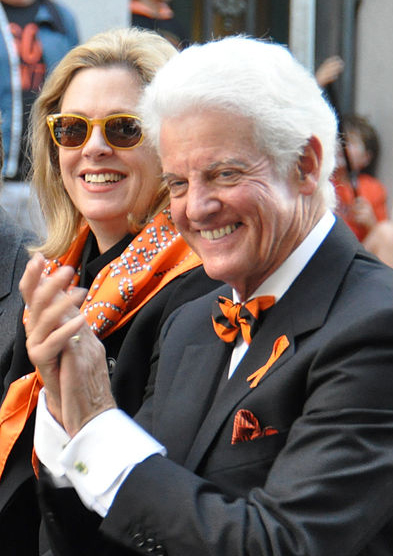 Neukom began doing legal work for the technology start-up Microsoft in 1979, and in 1985 he founded Microsoft's legal department when the company had just 12 employees. Over time, he defended Microsoft in cutting-edge legal disputes protecting its intellectual property rights worldwide, including in landmark cases Apple v. Microsoft, and in anti-trust cases like United States v. Microsoft.
"We are excited to welcome Mr. Neukom to campus," said Wabash Pre-Law Society President Riley Floyd. "The Peck Dinner is the highlight of the year for the College's pre-law students, and senior award winners like Mr. Neukom show us the complexity and the enjoyment of a career in the law. His impressive experiences with intellectual property law and the sports world will particularly interest students interested in business law."
By the time he retired from Microsoft in 2001, the company had grown from a $1 million start-up to the world's largest technology company worth an estimated $28 billion. In his 22 years with Microsoft, Neukom built a legal team comprising more than 200 attorneys worldwide, and had created an imaginative and robust corporate giving strategy.
Before and after his work for Microsoft, Neukom was a partner at the international law firm K&L Gates' Seattle office.
A native of San Mateo, California, Neukom served as Managing General Partner and Chief Executive Officer of the San Francisco Giants from 2008 through 2011.
"When I think about Bill Neukom's fascinating legal career, many questions come to mind," said Scott Himsel '85, partner with Feagre Baker Daniels LLP and the College's Pre-Law Advisor. "How does a lawyer fit into a professional baseball franchise and lead it to a World Series victory? How do you build a large legal department from scratch and lead it to victories over Apple and over both the United States and the EU in anti-trust cases? These are stories that I think our alumni lawyers would love to hear."
A 1964 graduate of Dartmouth College (whose alumni founded Wabash), Neukom served as President of Dartmouth's Board of Trustees. He has been an unwavering supporter of both Dartmouth and Stanford University, from which he received his law degree in 1967.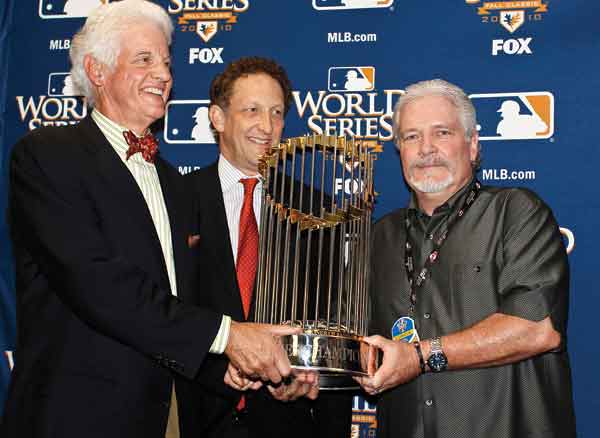 His gift of $20 million to the Stanford Law School in 2006 funded the construction of a new academic building. The William H. Neukom Professor of Law at Stanford, established in 2002, supports faculty working in the areas of human rights, ethics, intellectual property rights, and antitrust protection. He also established The Neukom Institute at Dartmouth College, which serves as a catalyst for interdisciplinary collaboration using computation science.
He served as President of the American Bar Association and founded its World Justice Project — a charitable organization that strengthens the rule of law worldwide. In 2011, the ABA honored Neukom with its John Marshall Award for his "exemplary lifelong commitment to improving the administration of justice."
Following the Peck Lecture, a reception honoring Mr. Neukom will be held in Detchon Center beginning at 6:00 p.m. The David W. Peck Banquet begins at 6:30 p.m. To RSVP for the reception and banquet, please contact Michele Ward at (765) 361-6369. Cost for the banquet is $17.95 for law school students, and $25 for all other guests.
Please RSVP no later than March 28, 2012.
The Peck Banquet honors the memory of alumnus David W. Peck, Class of 1922, a Harvard law graduate who founded the litigation department at Sullivan & Cromwell, served as Presiding Justice of the Appellate Division of the New York Supreme Court, and as a long-time member of the Wabash College Board of Trustees.