Univ. of Illinois Prof to Deliver Brigance
• March 16, 2012

Share: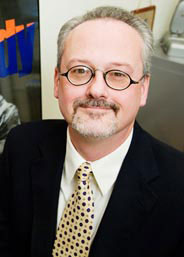 A University of Illinois Communications professor will deliver the annual Brigance Forum Lecture. Dr. John M. Murphy will speak on "The Moral Imagination of Barack Obama."
The lecture will be held at 8 p.m., Wednesday, March 21, in Lovell Lecture Room in Baxter Hall.
Murphy is an associate professor of communication at the University of Illinois. He studies the history of American Public Address and political rhetoric. He's interested in just how political languages collide and influence each other over the course of U.S. history.
Murphy has written on John and Robert Kennedy, Richard Nixon, Bill Clinton, Martin Luther King. Jr., and George W. Bush. He's currently developing a piece on Alexander Hamilton and a book project on John Kennedy and the American liberal tradition.
The Brigance Forum is an annual public lecture in memory of the late William Norwood Brigance, teacher, scholar and leader in the Speech Association of America. In his 38 years at Wabash College, "Briggie" taught generations of Wabash students how to be more effective when they spoke and, through his textbooks, taught thousands more in American high schools and colleges.
The Brigance family, friends, former students whom he taught, and those who continued the tradition of speech at Wabash after him, have, through their contributions, endowed the program as an ongoing memorial to William Norwood Brigance.
His talk is free and open to the public. A reception will follow his talk.