Bioethics Lecture by Richard Gunderman '83
• March 8, 2012

Share: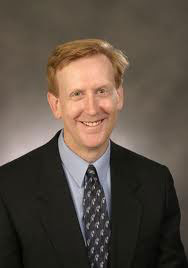 The Wabash College Philosophy Department invites the public to a talk by Dr. Richard Gunderman at 8 p.m., Monday, March 12, in Baxter Hall, room 101 (Lovell Lecture Room). The title of his talk is "Enhancing Male Performance."
Gunderman will explore the relationship between the marital misconduct of some famous men of today, particularly Tiger Woods, and the physiological research of Claude Bernard and Masters and Johnson.
Gunderman is Professor of Radiology, Pediatrics, Medical Education, Philosophy, Liberal Arts, Philanthropy, at Indiana University, where he also serves as vice chair of radiology. He is a Fellow of the Tobias Center for Leadership Excellence and serves on the Board of Governors of the Institute for Advanced Study, the Kinsey Institute, and the Alpha Omega Alpha National Honor Medical Society.
He received his AB Summa Cum Laude from Wabash College in 1983, his M.D. and Ph.D. from the University of Chicago, and MPH from Indiana University. The Indianapolis Association of Wabash Men named him its Man of the Year in 2012.
He was a Federal Chancellor Scholar of the Federal Republic of Germany. He is a nine-time recipient of the Indiana University Trustees Teaching Award, and has also received the Wayne Booth Award, the Robert Shellhamer Award for the Excellence in Undergraduate Teaching, the School of Medicine Faculty Teaching Award, the Chancellor's Award for Excellence in Teaching, and the Herman Frederic Lieber Memorial All-University Award for Teaching Excellence.
He was named the 2008 Outstanding Educator by the Radiological Society of North America and in 2011 became the American Roentgen Ray Society Berlin Scholar in Professionalism. He is the author of over 300 scholarly articles and has published eight books, including We Make a Life by What We Give, Leadership in Healthcare, and Achieving Excellence in Medical Education. His next book, X-ray Vision, will be published by Oxford University Press late in 2012.
Gunderman's talk is free and open to the public.