Dallas-Ft. Worth Group Welcomes Joe Haklin
by Tom Runge • March 8, 2012

Share: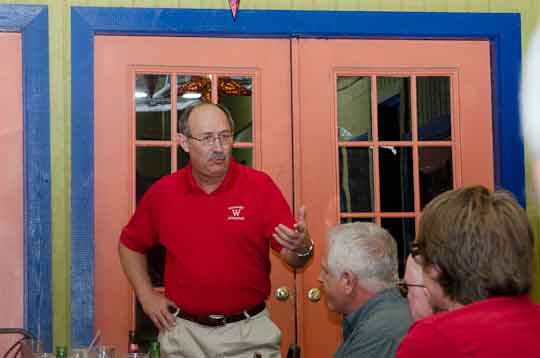 The Dallas-Ft. Worth group did it up right, as they always do! A good crowd gathered at Mattitos in downtown Dallas for a traditional Tex-Mex dinner, plenty of friendly conversation, and a warm Texas welcome for Wabash's Athletic Director, Joe Haklin '73.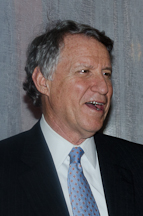 After a great dinner, Dan Susie '68 introduced all of the younger alumni attending to the group . One of the "secrets" here is that the Dallas-Ft. Worth alumni group is a welcoming crowd. Dan then turned the program over to Joe.
Joe talked of his excitement joining the Wabash team as AD and thanked Tom Bambrey '68 for his superb leadership in athletics. Joe went on to recap the five NCAC championships garnered by the Little Giants last year – a first ever in the conference. Joe mentioned the spring break trips our teams are on now – tennis in California, baseball in Texas, golf in Arizona – and also talked of our students on immersion trips. He explained there are great times ahead for Wabash athletics and is excited about the teaching roles our coaches play.
Many thanks to Dan Susie '68 and Ray LaDriere '78 for setting up the evening. A good time, and plenty of food, was had by all!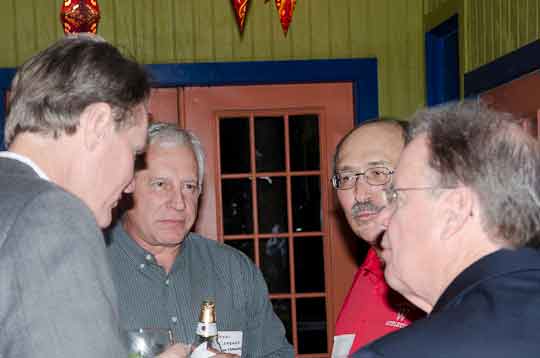 Photos:
Top - Joe Haklin '73 talks to the group
Middle - Dan Susie '68
Bottom - A lively discussion with Ray LaDriere '78, current parent Dennis Klembara, Joe Haklin and Fred Halstead '65