Tankers Honored For Academic Success
by Brent Harris • July 22, 2011

Share: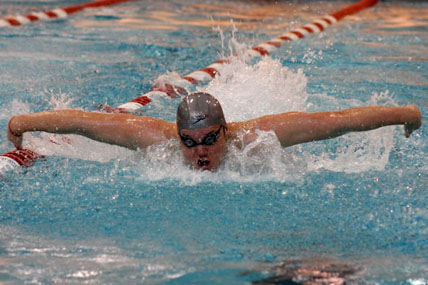 The Wabash College swimming and diving posted a 2011 spring semester team grade point average of 3.09, earning the squad a place on the College Swimming Coaches Association of American Scholar All-America team listing. Recent graduate David Birrer was named a CSCAA Scholar All-American, while fellow graduate Adam Current received Scholar All-America Honorable Mention honors.
Birrer (right) posted a GPA of 3.93 while also qualifying for the 2011 NCAA Division III Swimming and Diving Championships. He earned All-America honors with a record-setting effort in the 200-yard butterfly, capturing 13th place in the consolation finals.
Current's (below left) GPA of 3.66 and "B" cut qualifying time placed him on the Honorable Mention team. Current narrowly missed earning a berth at the national meet.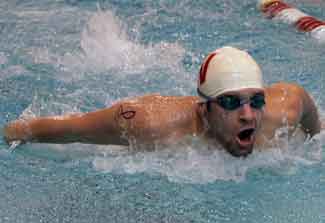 The Little Giant team was one of 57 Division III schools recognized for their academic achievement in addition to athletic success. The Wabash swimming and diving program has been a regular honoree throughout the history of the program as a CSCAA Scholar All-America team.