Alumni Board Changes Leadership
by Tom Runge • May 15, 2011

Share: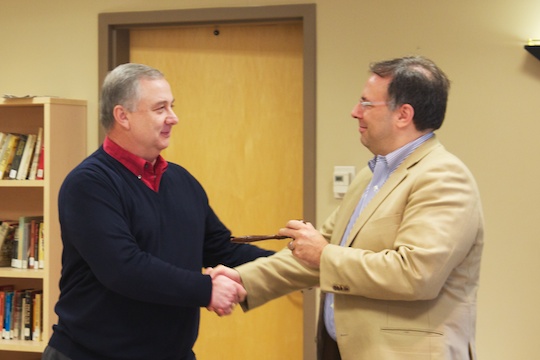 Wabash's Alumni Board, the board of directors of the National Association of Wabash Men (NAWM), completed the transition to a new President, Vice President, and board members at large at the conclusion of their Commencement weekend meeting.
Mark Dewart '74 handed over the ceremonial gavel at the conclusion of the May meeting to incoming President Greg Castanias '87. Both men noted that the board is the most active and engaged they can recall and the board effort's are making a difference for Wabash.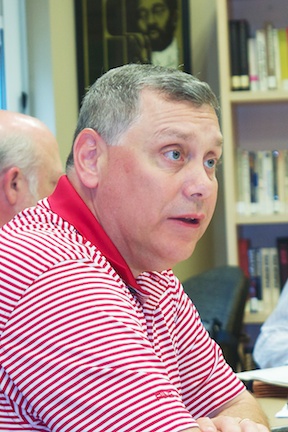 The new Vice President, and President-elect, is Greg Estell '85. Mark Dewart will continue to serve in the role of Past President, replacing Jim Dimos '83.
In other board moves, the conclusion of the May meeting brought the completion of their terms for the following board members - Dick Glover '65, Jon Pactor '71, Greg Jania '93, and Mark Shreve '04, in addition to Jim Dimos.
Reelected to the board were Scott Smalstig '88 and Kenyatta Brame '92. Elected to his first term was Rick Cavanaugh '76. The board is in the process of filling the board vacant positions with the appointment of three board members - Art Howe '82, Scott Benedict '98, and Pat East '00.
Photos:
Top - Mark Dewart '74 and Greg Castanias '87
Right: Greg Estell '85