Dallas Event Features President White and Deans Phillips and Emmick
• May 9, 2011

Share: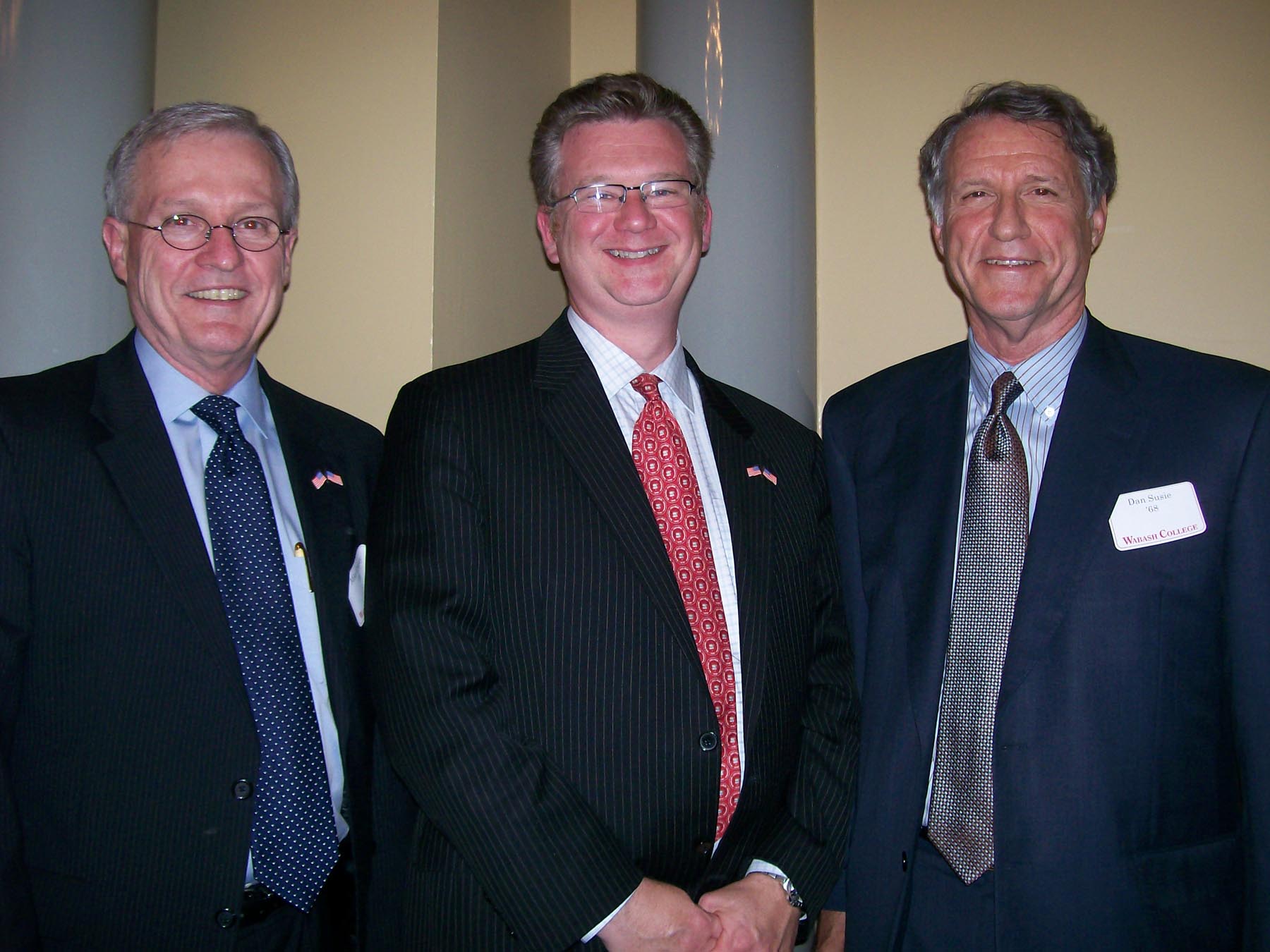 The Dallas-Ft. Worth crowd hosted President Pat White and Deans Gary Phillips and Joe Emmick last Friday evening.
President White delivered greetings from the college on the last day of classes. Dean Gary Phillips talked about the classroom experience at Wabash and then offered his personal insight on the new college course, Enduring Questions. After the talk, the President and Deans fielded questions.
Many thanks to Mike Gregory '70 who arranged the reception and dinner at La Cima. The view, as you can see below, was beautiful.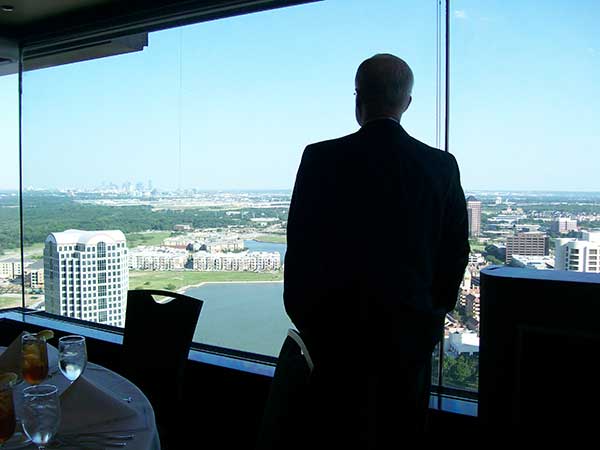 Photo:
Top: Mike Gregory '70, Dean Joe Emmick '92, and Dan Susie '68
Bottom: the view from the dinner room at La Cima