Britton '84 Named Editorial Director at JHU Press
• April 25, 2011

Share:
Gregory M. Britton '84, who has led the publishing program at the Getty Museum and related institutions since 2008, has been appointed editorial director at the Johns Hopkins University Press.
When he joins the staff on May 16, Britton becomes a senior member of the Press's Executive Committee and assumes leadership of the Books Division's editorial department of ten full-time editors and assistants responsible for acquiring and publishing approximately 200 new titles annually.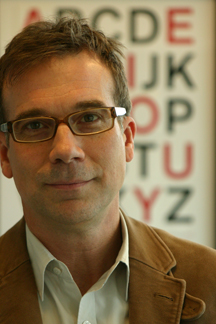 "Greg Britton has a terrific track record as an editor and publisher, and he will bring vision and energy to his new role as our editorial director," commented JHU Press director Kathleen Keane. "Greg has demonstrated a strong commitment to the publishing community through admirable service and leadership in the AAUP (the Association of American University Presses) and the AAP (the Association of American Publishers). He shares our staff's enthusiasm for the traditional values and aesthetics of print publishing, and his expertise will help us navigate the exciting digital future of books. We are very pleased to welcome Greg and his family to the JHU Press and to Baltimore."
Prior to his appointment at Johns Hopkins, Britton directed the Getty Publications program of the J. Paul Getty Trust, the largest museum publishing program in North America, which includes the J. Paul Getty Museum, the Getty Research Institute, and the Getty Conservation Institute.
During his tenure, he expanded Getty's publishing partnerships with European museums, launched the Getty Research Journal, and created an ambitious digital initiatives plan. Before that he was director of the Minnesota Historical Society Press, where he oversaw a significant expansion of the publishing program and a resulting increase in sales and visibility.
Britton is a 1984 graduate of Wabash College in Crawfordsville, Indiana, and was working on a Ph.D. in American history at the University of Wisconsin, Madison, when he began his career in publishing. He has been a member of the editorial advisory board of Wabash Magazine for nearly a decade.
"This is a challenging time in publishing, and I admire the tremendous innovation I see at JHU Press," said Britton. "I am eager to join the Hopkins staff and look forward to helping shape their role in the future of scholarly communications."
Established in 1878, the Johns Hopkins University Press is America's oldest university press and
one of the world's largest, publishing 70 scholarly journals and nearly 200 new books each year.