African and Latin Rhythms Highlight Wamidan Concert
by Steve Charles • April 8, 2011

Share: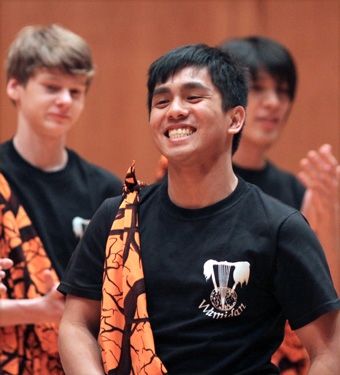 African and Latin American rhythms resonated in Salter Hall as the College's world music ensemble presented its final concert of the school year last Wednesday.
The 11th Annual Wamidan Spring Concert brought the group together with the Wamidan Children's Ensemble and guest artists the Tuula Ensemble for an evening of songs ranging from Acholi children's songs to Argentinian ballads to folk songs of the Baganda people.
The ensemble also honored senior Bryan Burzon (at right) and others for their contributions to the group.
See photo albums from the concert here, here, and here.