Jeff Perkins '89
• February 22, 2011

Share: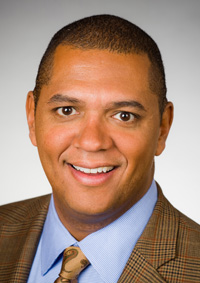 Jeff is Vice President and Chief People Officer at NPR. He previously founded and led the executive search and consulting firm Huntbridge, and was Senior Vice President at News Corporation's Fox Interactive Media, where he led a team of 65 and oversaw the hiring and on-boarding of 1000 + employees in 26 countries and 11 businesses. Beginning in 1996, Jeff held several positions with AOL Time Warner, including Director of Human Resources for AOL International; Vice President of Human Resources for AOL, CompuServe and Netscape; and Senior Vice President of Human Resources for AOL Europe. Jeff's expertise was managing acquisitions, start-ups and joint ventures, including Netscape, CompuServe and Sun Microsystems. Jeff served as Manager of Staffing North America for AC Nielsen and later became Director of Human Resources for Nielsen International in Europe. He began his career in 1989 at Pepsi-Cola. Jeff was a Lilly Scholar at Wabash and majored in Political Science. He earned a Master's degree in Organization Development from The American University. Jeff is a member of the Frank Sparks Circle within the 1832 Society and was a sponsor of Wabash's 2009 Montana Immersion Trip and has served on the Lilly Scholarship Selection Committee since 2005.
Submit ballots for Trustee by mail and vote for NAWM Board of Directors by mail or
here
. All votes must be received by April 26, 2011 to be valid.