Jovanovich '84: Civilian Deaths A Game-Changer in Korea
by Steve Charles • November 30, 2010

Share: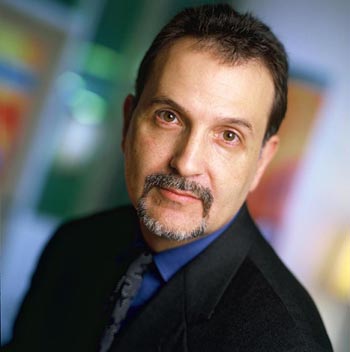 International investment expert Ray Jovanovich '84 expects China to intervene in the latest showdown on the Korean peninsula, but he also sees North Korea's willingness to attack civilians as a game-changer in the ongoing crisis.
In a policy paper requested by the South Korean government following last week's attacks by North Korea, Jovanovich said on November 23 that "
China's response and actions will be vital to the outcome, given its historical benefactor role with Pyongyang and more recent exploitation. China provides 75% of fuel supplies to the North. China will intervene."
Jovanovich, who has lived and worked in Asia for the past 25 years, is chief investment officer for Amundi—Asia, which manages $14.5 billion of Asian equities on behalf of institutional investors. He said that while in some ways the North Korean strike follows a recent pattern, "attacks involving civilians makes all previous comparisons moot.
"Pictures across various news agencies illustrating burning shores of South Korean territory are alarming, especially as these 'targets' were civilian installations," Jovanovich said. "Thus, it is significantly different to the Cheonan incident [the sinking of a South Korean gunboat on March 26 which killed more than 40 South Korean sailors].
"The casualty issue is the critical issue. The game has changed and the unpredictable nature of the North, perhaps due to the recent disclosure heralding the success of their latest uranium-enrichment facility shown off to trusted Stanford University scientist Siegfried Heckler, followed quickly by a visit from U.S. State Dept envoy Bosworth to Seoul, makes the calculation much more difficult.
"Yet, Pyongyang certainly must realize it cannot further escalate the situation, as it has few cards to play. North Korea always follows same operational plan—hit South Korea one time to cause disruption, then immediately back away but maintain the elevated rhetoric of threat. To my mind, this exposes the North's true weakness, as one hit is all they are capable of delivering. Pyongyang has neither the food nor fuel to do battle. They must recognize it is not possible to escalate military confrontation, as to do so risks destruction."
Jovanovich said that regardless of the outcome of the current crisis, the North Korean government has already achieved one goal.
"Destabilizing South Korea's financial position, even if for only a short period of time, translates into a successful campaign. Disruption is a policy goal. Korean stock and bond futures fell sharply once the news reached the wires. Asian markets, already weak given various global and local macro issues, tumbled further on this news."
"Flexing muscle and sowing seeds of uncertainty have always been hallmarks of careful orchestration by the North, advancing their agenda at the expense of others. Furthermore, the current environment is far more fraught with the unknown… as the DPRK undergoes transition to the third generation of dynastic leadership, a first for any Communist nation," Jovanovich said.
"The succession of dictatorship—particularly in this case with a young, inexperienced and unprepared new leader—can give rise to military actions in order to consolidate support and legitimize authority. Plenty of historical precedence exists in the context of "early" leadership transition from Kim Il-Sung to Kim Jong Il during the 1980s."
Jovanovich's policy paper for the South Korean government focuses on the financial impact of the current crisis. He concludes that Chinese intervention "will ultimately dictate market conditions, unless the North Korean army sustains the unprovoked aggression.Thus, the stock, bond and currency markets should stabilize."