Family Day - Part of Great Wabash Weekend
• October 31, 2010

Share: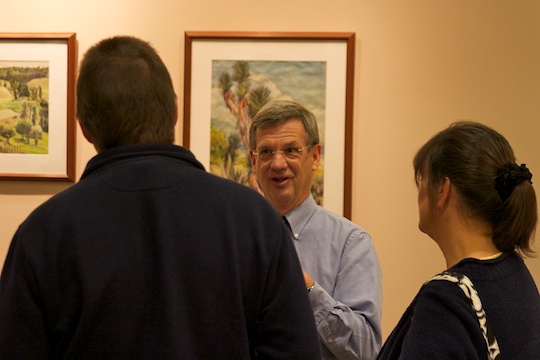 Family Day 2010 seemed to fit perfectly into a jam-packed Wabash weekend offering something for all of our families.
The morning started with breakfast and the opportunity to talk with several different Wabash faculty and staff members about support for our students and various student opportunities on and off campus. Betsy Knott from Career Services, Julia Rosenberg from Academic Support, and Dr. Scott Cavins from the College Counseling Office were on hand to answer questions and offer advice. Associate Dean of Students Will Oprisko, director of Safety and Security Rich Woods, and Professor Rick Warner, who has been the leader on many student off-campus programs, also participated. In the photo above, David Clapp (facing the camera), Wabash's director of off-campus and international studies, discusses opportunities with a set of parents.
Following the session, Wabash hosted an indoor tailgate lunch, a soccer win over Wooster, and a classic defensive battle in football over a very good Allegheny team. That evening, families were treated to a superb Family Day concert.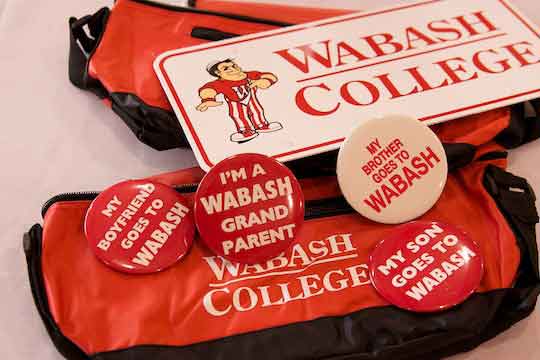 All in all, a great day for the Wabash community and especially our families.