Wabash Launches Mentoring Programs
by Jim Amidon • September 16, 2010

Share: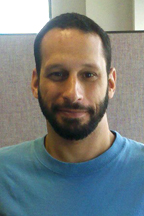 Anthony Hart '87 came to Wabash in the fall of 1983 with little support from his family. Neither of his parents finished high school, but his perseverance helped him graduate third in his class and landed him a scholarship to attend Wabash.
But once he got to Wabash, he found himself very much alone.
"I was on my own in many ways," Hart said. "I had nobody to talk to or bounce anything off of. And, there were times that it took a lot just to keep going with the idea that I could do it or that there was a reason to work so hard."
Hart shared his experiences with other first generation college students last weekend when he participated in a workshop that formally launched two innovative alumni mentoring programs. The idea is to match students with alumni to help them transition from high school to college, stay engaged, and graduate on time.
"The idea that Wabash wanted to match up students who had nobody in their family who had attended college with alumni who had similarly come to Wabash with that same history touched me," said Hart.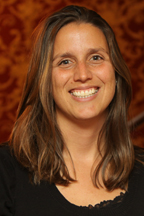 On Saturday, Wabash alumni came to campus to meet students and participate in a daylong workshop facilitated by Candace Chow, who is the assistant director of the Cornell University Alumni-Student Mentoring Program.
Wabash simultaneously launched two programs, which share similar goals — the Generation to Generation Alumni Student Mentoring Program (G2G) and the MXI Alumni Student Mentoring Program.
The G2G Program, directed by Heather Hines (right), matches a dozen Wabash freshmen with alumni who were the first in their families to graduate from college.
"I am looking forward to the opportunity to work with the students and alumni mentors who have been selected for the program," said Hines. "I believe the G2G program has the potential to play a key role in the helping these students persist and graduate from Wabash and I am excited to be a part of it."
The MXI Program, developed by Assistant Basketball Coach Antoine Carpenter, matches MXI alumni with current students.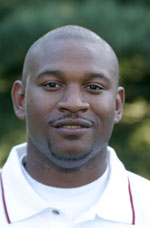 "I am excited about this program because the students will be provided a support system as they transition to Wabash," said Carpenter
(left)
. "Wabash is very challenging, and for a student to have opportunities to speak with an alum who understands the rigors of Wabash will undoubtedly be helpful to the student.
"As for the MXI Alumni, the mentoring program is another avenue for them to give back to the College by providing guidance to these young Wabash students," added Carpenter. "Creating a connection back to Wabash — especially for the alumni in the early stages of their career — is an important component of the program."
Funding for the workshop — and the Generation to Generation program — is provided by the Walmart Foundation and the Council of Independent Colleges as part of the
CIC/Walmart College Success Awards
.
Chow's workshop taught alumni and students how to build an effective, engaged relationship that will be mutually beneficial. She earned her undergraduate degree from Cornell and a master's degree in English education at Columbia. She is also pursuing her doctoral degree in the Department of Education, and is a frequent facilitator of workshops related to tutoring and mentoring.
President Pat White welcomed the alumni back to campus at the start of the alumni orientation session. Alumni also heard from Hines about the goals of both mentoring programs, and representatives from the Schroeder Career Center, Academic Support Center, and Counseling Center discussed resources and services available to students.
Chow facilitated a joint meeting of mentors and students to discuss goal-setting and expectations. Carpenter also talked about his own experiences with an alumni mentor, which inspired him to develop the MXI program.
Students and their alumni mentors spent the remainder of the afternoon getting to know one another.
Anthony Hart not only made it through Wabash, he graduated cum laude, served as a residence hall advisory, and served in leadership positions in a half-dozen student organizations. He went to earn a master's degree in psychology and is a licensed clinical social worker. He still returns to campus several times a year and informally mentors students in Wolcott Hall. He sees this mentoring program serving several purposes.
"I have found it personally rewarding to talk with the younger underclassmen and share my stories, hear theirs, and share my belief that an alum 'gives back' and I want them to do the same as they move forward," Hart said. "Sometimes, I think it was important for them to hear that some of their 'issues' were not as 'new' as they thought and seem to 'cycle' around over and over — that other people have gone through similar trials and emerged successfully."
Wabash has a long tradition of educating students who are the first in their families to go to College. The CIC/Walmart College Success Grant will allow Wabash to expand its support systems.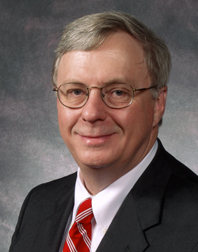 "Wabash is noted for transforming the lives of all our students," President Patrick White said. "As strong as we already are in this important part of our mission, the College Success Award will help Wabash implement programs to support the learning and growth of first generation students."
"When we analyzed new data gathered from the Wabash National Study of Liberal Arts Education, we became aware that not all students were experiencing the same level of engagement," White said. "As part of our project, we will use National Study data to examine more closely and improve the engagement experience of all our first generation students."
Using funds from the CIC/Walmart College Success Awards, Wabash will target 12 first generation freshmen in each of the next two years. In addition to the alumni mentoring program, the College will implement an Early Alert System to provide information about student academic and social progress, to support the faculty advising system, and to bolster student engagement with support systems, mentors, and peers.
"Our goal is to create a distinctive Wabash model for improving engagement, one that considers the fact that we have an all-male student body, that we have a connected alumni body committed to supporting student achievement, and that the Wabash ethos of student success can be strengthened for each and every student by enlisting the support of faculty, staff, and alumni to amplify engagement practices inside and outside the classroom," added President White.
Alumni volunteers who will work with the Generation to Generation Alumni Mentor Program coordinated by Heather Hines include: Jerry Bowie '04, Antoine Carpenter '00, Donald Crittenden '98, Jack Foos '73, Reese Hamilton '97, Anthony Hart '87, Jim Kerr '92, Jim Leuck '09, Houston Mills '85, Keith Nelson '71, Dante Pryor '01, and Keith Veal '92.
Alumni volunteers who will participate in the MXI Alumni Mentor Program coordinated by Antoine Carpenter include: John Archie '94, James Blackwell "96, Terrance Butler '95, Caleb Ishman '02 Merrill Johnson '02, Kim King '99, Patrick Love '99, Anthony Mimms '94, Scott Mimms '00, Todd Reynolds '99, Dave Roberts '97, Matt Stearly '99, and Terry Tharpe '00.