Alumni and Students Network at Great American
by Tom Runge • August 30, 2010

Share: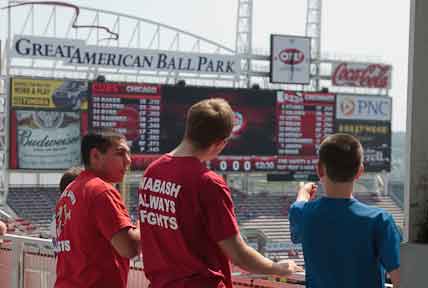 Alumni from Indiana and Ohio gathered at Great American Ball Park for a matchup between the Cincinnati Reds and the Chicago Cubs.
The Sunday afternoon game offered a great outing for everyone. The Reds organization provided a private room before the game so alumni and students could talk about careers, internships, and other employment and professional school options.
The attendance was so high that a full coach-sized bus and several other vehicles were used to transport the Indiana-based attendees.
For a few other photos, click here.