Professor Bill Cook Lectures Tonight
• April 22, 2010

Share: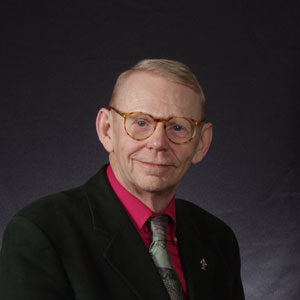 William R. Cook will present the 2010 John F. Charles Memorial Lecture at Wabash College. Cook's lecture, "The Head of St. Catherine of Siena," will be presented at 8 p.m. Monday, April 26, in Baxter Hall, room 101.

Cook graduated cum laude from Wabash College in 1966 and was elected to Phi Beta Kappa. After Wabash, he was awarded a Woodrow Wilson and Herbert Lehman fellowship to study medieval history at Cornell University, where he received his Ph.D.

Since 1970, he has taught at the State University of New York at Geneseo and currently holds the rank of Distinguished Teaching Professor. For the past two years, Cook has served Wabash as Visiting Professor of Religion and History.

Cook is the author of four books and numerous articles about medieval and Renaissance history, and is internationally known as a speaker. In recent years, Cook has done programs for Friends of Florence, an organization that restores art in Tuscany, and YPO, an international organization of CEOs. In addition to Italy, Cook has been an invited speaker in Mexico, England, the Czech Republic, Slovakia, France, Ireland, Greece, Turkey, Kenya, Japan, and China.



He has won many teaching awards including three at the national level. In 2009, Cook took two groups of Wabash students to Italy for immersion learning.

The John F. Charles Memorial Lecture was established by one of Professor Charles' former students, Bruce Baker '65. Baker funded the lecture out of his admiration for and love of his world history teacher. Professor Charles taught on the faculty of the College from 1940 through 1980 and was esteemed as a scholar and teacher, on campus and among his academic peers.
"Bruce has established this lectureship to honor Jack Charles' multifaceted teaching in Classics and History," said Dean of the College Gary A. Phillips. Because Jack was such an impressive, memorable lecturer, Bruce wishes that we feature such when we select the annual lecturer: Bill Cook certainly fits the mold.
"The lectureship is intended to bring before students and faculty a scholar in the classical mold of Jack Charles who can engage them intensively over a short period of time --say a week--in an on-campus Classics 'immersion' experience to provide students with the type of stimulating, and potentially life-changing, experience that Bruce himself had," Dean Phillips added. "Bill's two years here have been that in a manner of speaking."

His talk is free and open to the public.