Oh So Close for Birrer, Rhinesmith
by Brent Harris • March 20, 2010

Share: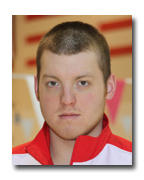 Junior swimmers David Birrer and Evan Rhinesmith were within a tick of the clock from advancing to the finals of the 2010 NCAA Division III Swimming and Diving Finals Friday in Minneapolis. Birrer (left) finished 19th in the 200 butterfly, while Rhinesmith (below right) was 17th in the 100 breaststroke.
Birrer touched the wall in 1:53.60 in the prelims of the 200 fly Friday morning, missing a shot at earning one of the 16 spots in the finals by less than a second. Emory University's Mark Bernstein was the last qualifier with a time of 1:53.19, less than a half-second ahead of Birrer's time.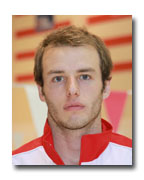 Rhinesmith's effort was even closer. His time of 57.24 was 12/100ths of a second off the time of 57.12 turned in by 16th-place finisher Michael Pettengill from Luther College to take the last finals slot.
Birrer also competed Thursday in the 100 butterfly, turning in a time of 51.38, his best effort of the year in that event.
The 2010 field of swimmers has been among the fastest ever at an NCAA DIII Championship event, with several records falling throughout the four days of competition.
Game Stats