History Department Talk by W. Fitzhugh Brundage
by Karen Handley • March 2, 2010

Share: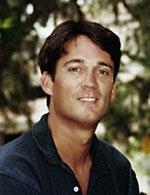 The Wabash College History Department will host
W. Fitzhugh Brundage
at 7 p.m., Thursday, March 4, in Lovell Lecture Room 101 in Baxter Hall. The title of his talk is "Torture in US History."
Brundage, the William B. Umstead Professor of History at University of North Carolina, Chapel Hill, is an expert in U.S. social and cultural history, especially the post-Civil War south.
Brundage received his BA from the University of Chicago in 1981 and his PhD from Harvard in 1988. His books include, A Socialist Utopia in the New South: The Ruskin Colonies in Tennessee and Georgia, 1894-1901; Lynching in the New South: Georgia and Virginia, 1880-1930; and Where These Memories Grow: History, Memory, and Regional Identity in the American South.
His talk is free and open to the public.