Princeton Review: Wabash a Top 50 Best Value
by Howard Hewitt • January 12, 2010

Share:
The Princeton Review has named Wabash College one of America's 50 Best Value Private Colleges.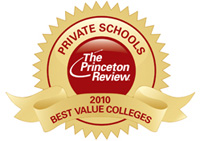 The Review has partnered for the second consecutive year with USA Today to present a list of 100 "Best Value Colleges." They break the list down to the best 50 private and best 50 public colleges and universities. The link above takes you to the site to see methodology and all the ranked colleges.
"While a dwindling but still substantial number of women's schools continue to thrive, Wabash College is one of the three remaining men's liberal arts colleges in the nation," The Review reported. "Even so, Wabash won't go the way of the dinosaur soon; its solid reputation and even more solid endowment ensure that the tradition of quality, single-sex education will continue into the foreseeable future. Academically, a flexible curriculum and rigorous academic programs define the Wabash experience."
The list was topped by Swathmore College, Harvard, Wesleyan, and Princeton. Just two other private Indiana institutions made the Top 50 list.
The Review also made note of Wabash's unique Honor Scholar Weekend. "Famously, the school offers more than $2 million worth of competitive academic scholarships on its Honor Scholarship Weekend, during which students travel to the school to take a series of competitive exams with other prospective students. There are also merit-based scholarships for students who demonstrate excellence in leadership and the fine arts."
This year's Honor Scholarship Weekend is March 19-20.
The Princeton Review selected Wabash as one of its "Best Value" choices for 2010 based on its surveys of administrators and students at more than 650 public and private colleges and universities. The selection criteria covered more than 30 factors in three areas: academics, cost of attendance, and financial aid, using the most recently reported data from each institution for its 2008-2009 school year.
Wabash is the only Indiana institution to be named to the Top 40 of Forbes.com's Best Colleges and Best Buys College lists for 2009.
Wabash is ranked No. 32 on both lists. Three Indiana schools made the Best College list with DePauw (No. 42), Earlham (No. 91), and Huntington (No. 97). Wabash and Indiana University (No. 49) were the only Indiana schools on the Best Buy list of 100 schools.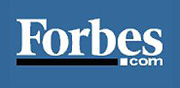 The Forbes.com rankings are done in conjunction with the Center for College Affordability and Productivity. The survey looks at school reputation and financial concerns but also focuses on student opinion. The CCAP gathers data that includes four million student evaluations of courses and instructors. They also look at post-graduate success and the estimated student debt after four years.

Wabash College scored near the top of The Princeton Review's college ratings in its 2010 edition of its guidebook, The Best 371 Colleges.

Last summer Wabash College was named as one of 44 Fiske Guide "Best Buy" colleges in the nation.