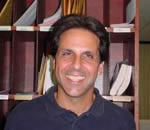 The Wabash College Political Science Department will host Latino political expert, Rodney Hero, at 8 p.m., Thursday, November 5, in Lovell Lecture Room (101) in Baxter Hall. Hero will speak on "Latino Identities and the American Policy: Theory and Findings."
Hero, professor of political science at the University of Notre Dame, will be delivering the public lecture as one of this year's Owen Duston Visiting Minority Scholar.
Hero, a graduate of Purdue University, has authored books on issues of race and politics including, Latinos and the U.S. Political System: Two-tiered Pluralism, which received the American Political Science Association's 1993 Ralph J. Bunche Award. He authored Faces of Inequality: Social Diversity in American Politics, which was selected for the APSA's 1999 Woodrow Wilson Foundation Award. He co-authored Multiethnic Moments: The Politics of Urban Education Reform (2006), and Racial Diversity and Social Capital: Equality and Community in America (2007). He has served on the editorial boards of several prominent political science journals. Hero also served as a vice president of the American Political Science Association during 2003-2004 and president-elect of the Midwest Political Science Association in 2006-07.
His talk is free and open to the public.