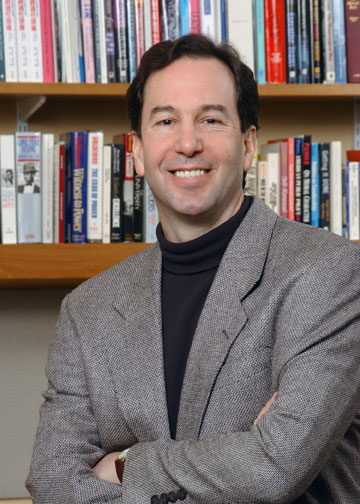 Dr. Ronald Heifetz will present a lecture, "Leadership, Authority and Citizenship," at 8 p.m., Tuesday, January 20 in Salter Hall in the Fine Arts Center at Wabash College. Dr. Heifetz is a leading authority on leadership and leads conferences and workshops on leadership for business, religious, and civic leaders.
Dr. Heifetz's research focuses on how to develop adaptive capacity in societies, business, and nonprofits. He is the author of Leadership Without Easy Answers, which is currently beyond its 13th printing, and he co-authored the best-selling book Leadership on the Line: Staying Alive Through the Dangers of Leading with Martin Linskey. He serves as the King Hussein Bin Talal Senior Lecturer in Public Leadership at Harvard's Kennedy School of Government, is the founder of the Center for Public Leadership, and Cofounder and Principal of Cambridge Leadership Associates. He is a graduate of Columbia University, Harvard Medical School, and the Kennedy School, as well as a physician and cellist who studied with the Russian virtuoso Gergor Piatigorsky.
The lecture is part of the inaugural Wabash Pastoral Leadership Program at Wabash College funded by Lilly Endowment Inc. It is free and open to the public.