Student Senate Aids Community Projects
by Howard W. Hewitt • December 16, 2008

Share:
Wabash students issued a helping hand to the community through actions of the Student Senate Tuesday night.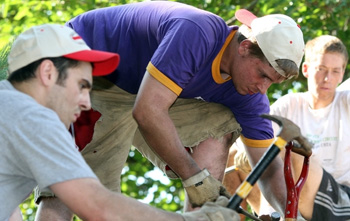 The Senate allocated money to help support 20 children in the community Reindeer Project and gave $1,000 to the local Habitat for Humanity.
The College chapter of Alpha Phi Omega (APO) proposed helping the annual community Christmas project. The Senate allocated funds to match money already raised by APO so up to 50 local children will benefit from Wabash's generosity.
The student leaders then voted to allocate $1,000 to pay for insulation at the current Habitat for Humanity project on Russell Ave.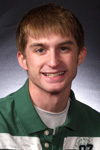 "Since the Senate is a representative body of the students at Wabash, one may assume the Senate showed a caring and humane side of the gentlemen at Wabash College," said Billy Evans '11, co-chair of the Senate's community service committee. "We would like to thank the Senate officers for voting with their hearts toward the Crawfordsville community."
Student Senate President Juan Carlos Venis '09 said discussions to make a charitable contribution to the city started earlier this fall. "We felt that as a Student Senate the best thing we could do is financially support the efforts so many members of our community are already a part of - students, faculty, staff, and alumni all alike.
"I can already say that both organizations were extremely happy to receive the donations."
Herm Haffner '77 has been actively involved with the local Habitat chapter and in getting students and student organizations involved in building.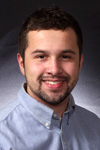 Venis said the Senate actions are just a part of being a Wabash man and living the College's mission statement.
"The guys really do care about this community and love doing their part to make it a better place," he said. "It makes me proud to be part of a community that sincerely cares about the world and others less fortunate. The Senate especially appreciates those students who take time out of their hectic academic lives to provide charitable services, even into final exam season. It truly is in the spirit of Wabash and the holiday season."
Wabash students do community service projects throughout the year. More than 250 freshmen participate in a community service day just two days after arriving on campus each year. Several fraternities do community service throughout the school calendar for the Boys and Girls Club, Animal Shelter, Family Crisis Center, MUFFY, Habitat, Relay for Life, Mentors for Kids, reading at local schools, and many others.