New Stadiums, Playing Surfaces on the Horizon
by Jim Amidon • December 3, 2008

Share:
Wabash College has a long and storied history of athletic success. At the same time, Wabash strives to provide its student-athletes with top-notch facilities. It is with this in mind that we proudly announce The Wabash Edge: The Fund for Athletic Facilities.
Wabash's alumni and friends will enhance The Wabash Edge by creating excellent facilities for our football, baseball, soccer, tennis, and track and field student-athletes. This endeavor will include a new baseball stadium; a new soccer stadium; a renovated Byron P. Hollett Little Giant Stadium, including a new playing surface; new football practice fields; new outdoor intramural spaces; and a renovated Collett Tennis Center.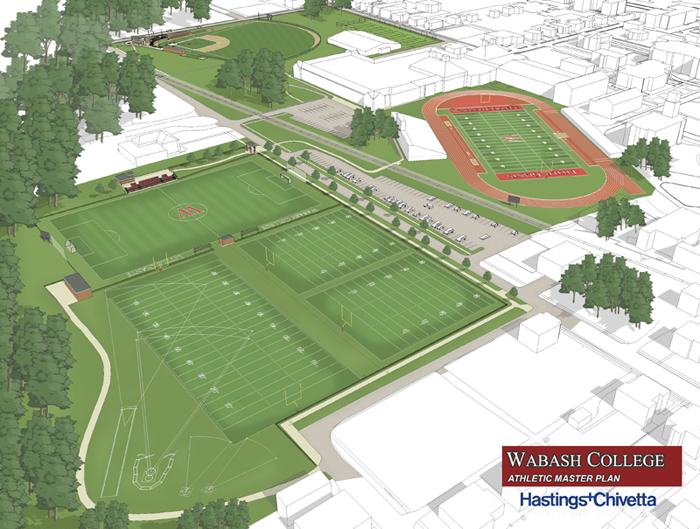 Each project in this $6.2 million campaign is scheduled to be completed by 2010; the baseball team will play in a new stadium in the spring of 2010, while football and soccer will begin play in August. Wabash men have built a championship tradition of success through hard work, grit, and determination. This facilities campaign will enhance The Wabash Edge — providing the Little Giants the opportunity to compete at an even higher level. We count on the continued generosity — typical of Wabash College supporters — to make this effort a success.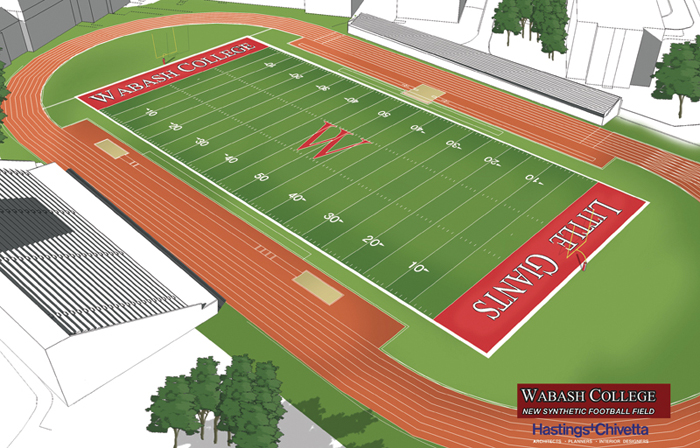 This is an architect's rendering of a new synthetic playing surface at Byron P. Hollett Little Giant Stadium. The field will be completed in time for the start of the 2010 season. Improvements to Wabash Football facilities include: State-of-the-art synthetic playing surface; new scoreboard; two synthetic practice fields at Mud Hollow; and a natural grass practice field at Mud Hollow.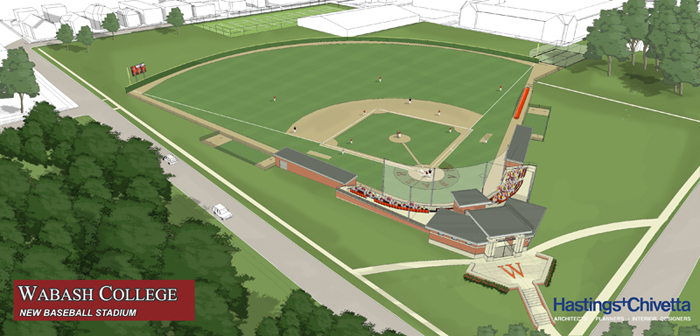 After calling Mud Hollow Field home for over 50 years, the Wabash baseball team will take its game to a new stadium just west of the Allen Center and Knowling Fieldhouse. The Wabash College Baseball Stadium will be a dedicated intercollegiate stadium for the Little Giant baseball team, including: Permanent stadium seating for spectators; press box; batting cages; bullpens; scoreboard; concessions; and restrooms.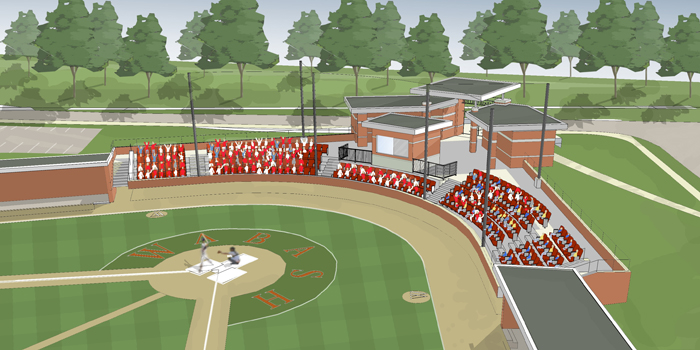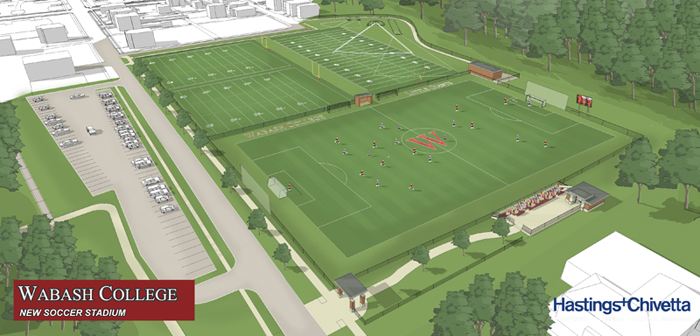 Historic Mud Hollow Field will include a new soccer stadium with a synthetic playing surface. The Wabash Soccer Stadium will include: Dedicated intercollegiate soccer field; state-of-the-art synthetic playing surface; permanent stadium seating for spectators; new scoreboard; press box; and restroom facilities.
Mud Hollow will also boast two multi-purpose synthetic fields, which can be used for football practice and intramural sports. Improvements also include a natural grass area for field events like javelin, shot put, hammer throw, and discus.