17th & 18th Century Latin American Music Offered at Wabash
• December 2, 2008

Share: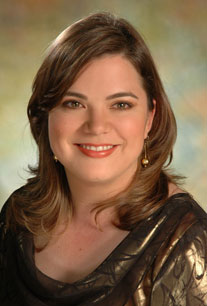 Wabash College's Visiting Artists Series will present Fenix De Los Ingenios at 8 p.m., Friday, December 5, in Salter Hall in the Fine Arts Center.
A Christmas Matins celebration, 17th- and 18th-century music from Latin American Cathedrals, featuring vocal and instrumental Christmas music is offered by the early music ensemble, Fenix De Los Ingenios. This program is directed by Egberto Bermudez, Colombian musicologist and early music scholar.
Fenix De Los Ingenios is a Bloomington, Ind. based ensemble specializing in Iberian American early music. The ensemble was first-prize winner of the 2003 competition at Indiana University for the performance of music from Latin America and Spain.
Fenix will be joined by six guest artists, Angelique Zuluaga and Colleen Hughes, sopranos; Daniel Stein and Armee Hong, baroque violins; Juan Carlos Arango, bajon; Erica Rubis, baroque cello; Bernard Gordillo, organ; and vihuelist and guest director, Egberto Bermudez.
The program includes works by Rafael Castellanos, Roque Ceruti, Jose Francisco Velazquez, Tomas Torrejon y Velasco and Jose Cascante. Fenix has performed by invitation at prominent institutions such as the Indianapolis Museum of Art and the Colegio Complutense at Harvard University.
Seating for Visiting Artists Series events will be by general admission, though free tickets are required.
Contact the Fine Arts Center Box Office by email at boxoffice@wabash.edu; or phone: 765-361-6411. Box Office hours are Monday through Friday, 8:30 a.m. to 12 noon and 1:30 to 4 p.m. The box office will open 90 minutes before curtain time for Visiting Artists events. Tickets not claimed at the Box Office 10 minutes prior to curtain will be released to the general public.
Photo: Angelique Zuluaga