NCAA Playoffs: Wabash vs Wheaton Here Saturday
by Brent Harris • November 25, 2008

Share: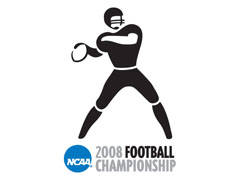 Wabash and Wheaton will meet in the second round of the 2008 NCAA Football Playoffs Saturday at noon at Hollett Little Giant Stadium.
Tickets for the second round contest between the Little Giants and the Thunder are $8 for adults and $4 for students and children. There will be no presale of tickets at Wabash or Wheaton. Tickets will go on sale at 10 a.m. Saturday at Hollett Little Giant Stadium. Gates will open at the same time. Student IDs and Wabash "W" passes are not valid for admission to NCAA playoff and tournament events and will not be honored for Saturday's game.
Those unable to attend the game can listen on 91.3 FM WNDY beginning at 11:45 a.m. with the pregame show. The game will also be available on the Wabash audio server and on Teamline. Wheaton's WETN will also carry the game for fans in the Chicago area.
There will be no television or internet video coverage of the game.