Three Classes Headed to Europe Over Break
by Howard Hewitt • November 20, 2008

Share:
Wabash students in three different classes will be traveling to Europe over Thanksgiving break.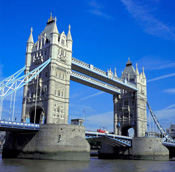 English Professor Tobey Herzog will lead a group to England. Assistant Professor of English Agata Szczeszak-Brewer will be taking students to Ireland. History Professor Michelle Rhoades will lead a trip to Paris.
Herzog's English class is titled "Place, Space, and Community in the Lives, Worlds, and Writings of Charles Dickens and Thomas Hardy." The students will spend five days in London visiting museums and taking walking tours. They will focus on the life of Charles Dickens. Herzog will also take the group to Dorchester for a day to further study on Hardy.
Herzog led two similar immersion learning trips in 2003 and 2005.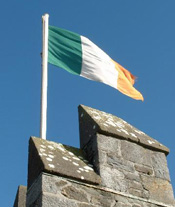 Brewer will be taking students to Dublin focusing largely on author James Joyce. "An immersion trip to Dublin will greatly enhance our textual, cultural, historical and biographical study of Joyce's texts, and could foster in Wabash students a life-long fascination with the author and the Irish culture in general," Brewer wrote about the trip.
Students on these two trips will be writing about their experiences in a Wally Blog. Look for first entries on Monday.
Professor Michelle Rhoades' "French History and Historical Memory" class will see many of the classic French historical and tourist sites.
Students prepared for the trip with reading and research during the fall semester.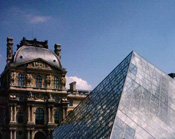 "Travel to France will allow students to apply what they have learned to Paris and to decide if theoretical frameworks can be applied to a lived reality," Rhoades wrote in her trip proposal. "I believe immersion trips are a unique part of Wabash College. They set Wabash apart from other liberal arts environments and provide students with experiences and learning that lasts much longer than a week abroad."
Immersion trips are included in tuition costs for Wabash students. The students only have to provide an appropriate amount of spending money on the trips.