Case Western Tailgate Information
by Tom Runge • November 19, 2008

Share: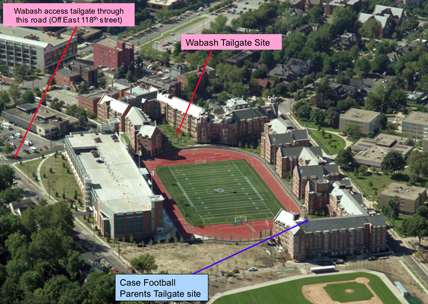 Our friends a Case Western Reserve University have identified an area near the football stadium for possible use by Wabash fans before the game on Saturday.
Please note the area is adjacent to the football field and sits in the middle of several Case residence halls.  For their campus map, click here. 
For parking near the stadium, the large building immediately to the left of the football field in the photo is a parking garage.
As a reminder, the game starts at 12:00 Noon.