Opus 21 To Perform at Wabash Tonight
by Karen Handley • November 11, 2008

Share: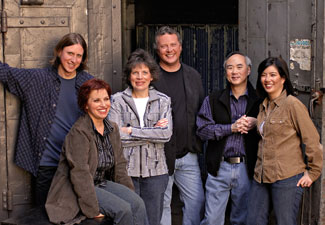 Wabash College's Visiting Artists Series will present Opus 21 at 8 p.m., Monday, November 17, in Salter Hall in the Fine Arts Center.
Opus 21's six accomplished musicians believe that great music is without boundaries. They challenge the notion of what constitutes acceptable repertoire for a serious music concert by presenting works from different genres, including contemporary classical, jazz, pop, world music, and works which all in hard-to-define categories. Marked by exuberance and energy, a concert by Opus 21 is an "event"—a serious art music experience with an informal atmosphere.
Seating for Visiting Artists Series events will be by general admission, though free tickets are required.
Contact the Fine Arts Center Box Office by email at boxoffice@wabash.edu; or phone: 765-361-6411. Box Office hours are Monday through Friday, 8:30 a.m. to 12 noon and 1:30 to 4 p.m. The box office will open 90 minutes before curtain time for Visiting Artists events. Tickets not claimed at the Box Office 10 minutes prior to curtain will be released to the general public.