Lincoln Scholar Brian Dirck to Give Lecture
by Karen Handley • November 4, 2008

Share: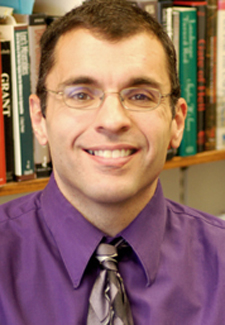 In celebration of Abraham Lincoln Bicentennial, Brian Dirck will give a talk on "Abraham Lincoln: The Lawyer in the White House." The talk will take place at 7:30 p.m., Wednesday, November 12, in Hays Hall, Room 104.

Dirck is in the department of history at Anderson University. He received his B.A. degree from the University of Central Arkansas, M.A. from Rice University and Ph.D. from the University of Kansas. He is the author of two books about Lincoln, Lincoln the Lawyer and Lincoln and Davis: Imagining America, 1809-1865, and is also the editor and contributor of the book, Lincoln Emancipated: The President and the Politics of Race. In addition, he has also written Waging War on Trial: A Handbook with Cases, Laws, and Documents and The Executive Branch of Federal Government: People, Process, and Politics.

His talk is free and open to the public.