Melissa Butler Named Beesley Chair
by Jim Amidon • October 22, 2008

Share:
Dean of the College Gary A. Phillips has announced that long-time political science professor Melissa A. Butler has been awarded the Eugene N. and Marian C. Beesley Professorship.
The Beesley Chair is awarded to a distinguished member of the faculty whose teaching and counsel contribute to the preparation of young men for positions of leadership in the world of business. Former President Thaddeus Seymour said, "The Beesley Professor is to be a member of the faculty whose commitment to teaching, interest in students, and enthusiasm for learning may be expected to contribute significantly to the character and quality of the Wabash College community."
"Professor Butler is a wise counselor and engaged teacher, who is supremely interested in students and their lives as citizens, whether in business, community service, higher education, law, medicine, or politics," said Dean Phillips. 
"She exemplifies Wabash teaching and learning at its best."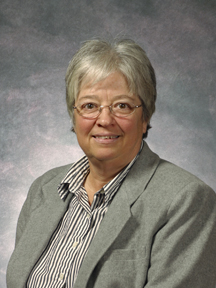 Melissa Butler was the first woman to achieve tenure at Wabash College. Arriving at the College as an instructor in political science 1976, Butler was promoted to associate professor with tenure in 1984 and to full professor in 1991.
Professor Butler earned her bachelor of arts' degree magna cum laude from St. Francis and her master's degree and Ph.D. from Johns Hopkins University.
Butler led the development of Wabash's International Studies Program as its chair. She has also chaired, among other committees, Cultures and Traditions, Off-Campus Studies, and Teaching and Learning. She has served as chair of the Political Science Department and Division III (social sciences).
In 1991, Professor Butler was invited to give the 12th Annual LaFollette Lecture in the Humanities. In 1994, she received the McLain-McTurnan-Arnold Award for Excellence in Teaching.
Professor Butler has been a campus leader in both interdisciplinary teaching and immersion learning, partnering on numerous occasions with her colleague Kay Widdows in the Economics Department to take students to Europe for a close examination of the political and economic impact of the European Union.
She has played a critical role in the current strategic planning process. She has also been a faculty leader in Wabash's Ecuadorian Studies Program and Cultures and Traditions course.
In 2004, Butler traveled around the world aboard the Universe Explorer, teaching and learning as part of the ship's Global Studies program. She routinely travels on behalf of the Wabash Alumni and Parent Relations Office to alumni events across the country.
Travel has been a hallmark of Butler's career at Wabash. She even taught at a university in Sheffield, England to further study English political theory as part of a Wabash-City Polytechnic exchange program.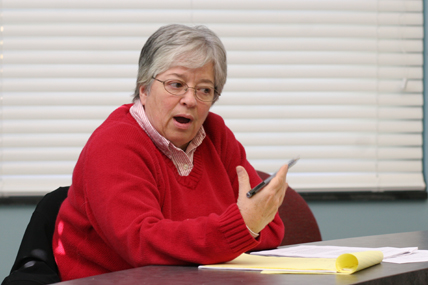 Professor Butler routinely teaches a Freshman Tutorial related to her true passion — baseball. A life-long Philadelphia Phillies fanatic, Butler weaves political theory, American culture, and baseball into an important teaching and learning narrative. 
While her heart remains with the Phillies, given the distance, she is forced to take her freshman students to Wrigley Field, where they learn about baseball's place in American culture — and that "wait until next year" positive attitude of Cubs' fans.
Butler is also an active leader in higher education away from Wabash. She continues to serve the North Central Association on accreditation teams at colleges all across the country.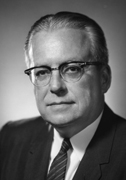 The Beesley Professorship honors Wabash alumnus Gene Beesley '29, who served as a Trustee at Wabash from 1959 to 1976, and was President and Chairman of the Board of Eli Lilly and Company. He was the first person outside the Lilly family ever named to lead the pharmaceutical giant, and he later served as Chairman and CEO of Lilly Endowment Inc. Beesley's outstanding career included appointments to the corporate boards of General Motors, Uniroyal, Proctor and Gamble, American Fletcher, Indiana University Foundation, and Public Service Indiana. He was the Chairman of the Board of the Pharmaceutical Manufacturer's Association.
Professor Butler's appointment to the Eugene N. And Marian C. Beesley Professorship is effective immediately.