Steve Charles to be Named Honorary Alum
by Cody Stipes '11, The Bachelor • October 3, 2008

Share:
Becoming an Honorary Alumnus of Wabash College is one of the highest distinctions anyone affiliated with the college can receive. It is very difficult and takes years upon years of dedication and commitment to the ideals of Wabash College and the liberal arts education. Very few will ever receive this distinction and even fewer will receive the honor in only 13 years with the college.
Saturday, Steve Charles, editor of Wabash Magazine, will be named an Honorary Alumnus of Wabash College during the Alumni Chapel. Steve has been with the college for 13 years as editor of Wabash Magazine. He will be introduced as an Honorary Alumnus, along with long time professor Edward McLean. Charles was shocked to find out he will be honored with such a high honor and who will be honored with him.
"I couldn't believe it," said Charles. "It is a very big deal to me. If you look at who else I am going in with, Ed McLean. He is so respected; I couldn't believe he hadn't been in before. All these lawyers who can point to him and say, 'Because of him, I'm here,' and a magazine boy goes in the same year? I'll take it!"
Community is an essential part to Charles and Wabash is the community he had been missing. "To come to a place where community was central, I thought, 'I can do this.' Community is what I have been looking for all my life. That what's this place is about. I'm a member of this community first and this is the job that allows me to stay here. This is my home."
During his 13 years of service, Charles has become close with many of the great men of Wabash. His dedication to his work goes past the campus and reaches out across the world through Wabash Magazine.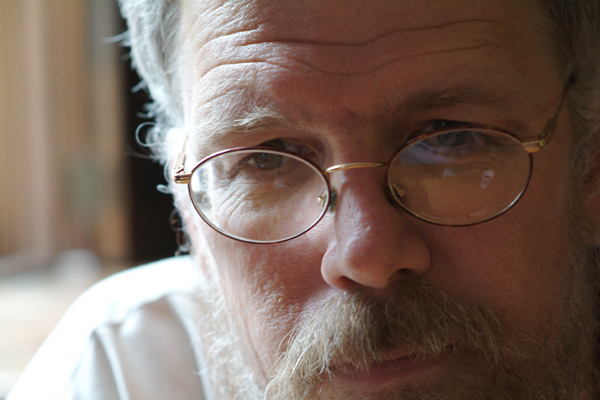 "I have had a chance to meet incredible people," said Charles. "People who's own life and work has inspired me. Not by what they accomplish necessarily, although that is enough, but the integrity of these guys."
Many members of the Wabash community feel the same about Steve. Professor of English Marc Hudson said, "I have long admired Steve Charles —for his great, generous good humor, for his warm and lively intelligence, and for his wide-open embrace of the world's wonder and diversity. It is our good fortune to count Steve as a member of our community, and now as an honorary alumnus of our College."
"Steve is, indeed, one of a kind," said Tom Runge '71. "He's an extremely gifted writer, an excellent photographer, and he has a vision for the Magazine that few could match. He's also a terrific husband, father, and grandfather - how he does it all I will never know."
"Everyone knows that Steve Charles is a top notch editor," said Mathematics Professor J.D. Phillips, "and that Wabash Magazine is one of the best college magazines you are likely to find. Steve is also a beautiful writer and one of the most generous people I've ever met."
Reflecting on the highlights of Wabash, Charles recollected on many great stories. He was 10 yards away from what is known as "The Catch" that allowed Wabash to win back the Monon Bell in 2001. He was one of the founding members of Wamidan, the Wabash College World Music Performance ensemble, and has traveled near and far to interview extraordinary alumni of Wabash. Through these experiences, Charles says he has been truly educated.
"It is overwhelming to think back on the people and I can't think of anyone that I don't respect a whole lot! You come back from these interviews…inspired. These 13 years have been my real education, certainly my real liberal arts education. Sometimes it's alumni, lot of time it's students."
Charles chose to be represented by the class year of 1970. Many of his most respected friends and colleagues are graduates of the class of 1970, but particularly Mike Bachner.
"He was the bookstore manager and died three years ago," explained Charles. "He was so much like my own big brother. He acted like him and he looked like him. Our values were similar. With so many smart and wise people here, he was one person you could immediately relax with because we were both on this journey of asking questions all the time. I choose the class of 1970 with him in mind, to honor him."
As Charles talked about his late friend, he repeated a quote that Bachner said once during a Chapel Talk. "Revel in this moment of life. Be sure you know a few things that bring you joys. Make those things why you are here."
For Steve Charles, this weekend may be one of the highlights of his career at Wabash and his life. He will be honored during the Alumni Chapel on Saturday at 11:00 AM in the Chapel.
Becoming an alumnus is very important to Charles and he knows how significant this accomplishment is because of the strong core of alumni men he has met over the years. "I have covered all of these people," said Charles. "I have written stories about these people. I know how important they are. It is really humbling."