Greg Huebner to Give 29th LaFollette Lecture
by Karen Handley • September 30, 2008

Share: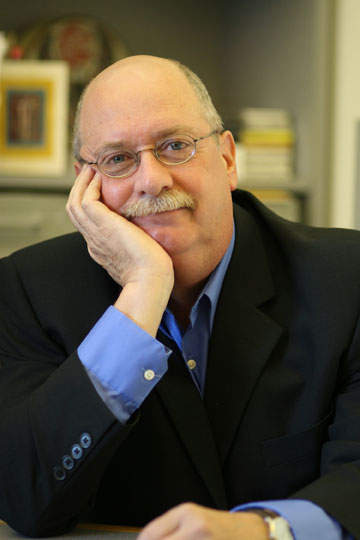 Greg Huebner, Professor of Art at Wabash College, will present the 29th Annual LaFollette Lecture Friday, October 10 at Wabash College.
"Life at a Half Bubble Off Plumb: Rethinking Truth, Beauty, and Jumbo Shrimp" will be the title of the presentation, which will begin at 4:15 p.m. in Salter Hall of the Fine Arts Center. Huebner describes the presentation as both the 29th LaFollette Lecture and the 1st LaFollette Performance Art. A reception will follow his talk in the Littell Lobby in the Fine Arts Center.

Huebner has taught at Wabash College since 1974. Over the past 25 years Huebner has been in over 25 solo exhibits and 70 group exhibitions throughout the United States. He has been awarded several commissions and awards for his paintings. His work is represented in several public collections including the GenMark Corp., St. Louis, Mo.; Indiana University Medical School, Indianapolis; Snite Art Museum, Notre Dame, Ind.; Lincoln National Life Insurance Co., Fort Wayne, Ind.; Tarble Art Center, Eastern Illinois University, Charleston, Ill.; Sheldon Swope Art Museum, Terre Haute, Ind.; Deloitte and Touche Corp., Cleveland, Ohio; and Dollar General Corp., Nashville, Tenn.
He has also been a lecturer and artist-in-residence at over 30 institutions throughout the U.S. as well as St. Katherina Gymnasium, Oppenheim, Germany.
Huebner earned his bachelor's degree from St. Benedict's College in Kansas in 1971 and his master's of fine arts in painting from Southern Illinois University, Edwardsville, in 1973.
The LaFollette Lecture Series was established by the Wabash College Board of Trustees to honor Charles D. LaFollette, their longtime colleague on the Board. The lecture is given each year by a Wabash College faculty member who is charged to address the relation of his or her special discipline to the humanities, broadly conceived.