Jay Rice '86 Earns Bronze Star in Combat
by Tom Runge • August 4, 2008

Share: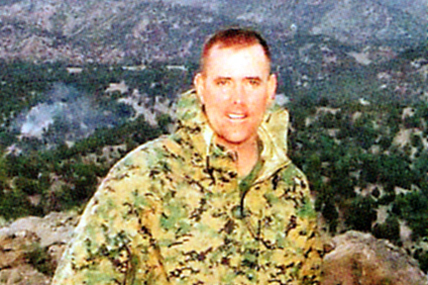 Marine Major Jay Rice, a 1986 graduate of Wabash College, has been awarded the Bronze Star for his courage and leadership during combat operations in Afghanistan.
Rice currently serves as the Operations Officer for the 12th Marine Regiment which is permanently stationed in Okinawa, Japan and deployed for combat operations in Afghanistan.
On June 10, 2006, Rice was part of a convoy ambushed by Taliban fighters.  Rice immediately took charge of the situation and through his leadership repulsed the attack causing heavy losses to the Taliban.
Rice graduated with a degree in psychology - he was a three time All American in swimming while at Wabash.  Jay and his wife Anita have three children: Samuel, Jacob, and Mary.  
Congratulations Jay - keep your speed up and your head down!