Come Travel with Dr. Z
• May 14, 2008

Share: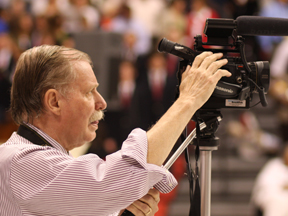 Emeritus Chemistry Professor and Wabash's official, unofficial College Photographer John Zimmerman welcomes the public for an insider's view of 95 of his framed photographs currently on display at the Crawfordsville District Public Library.
Zimmerman invites you to go with him on a trip around the world and take in the vibrant colors, stunning landscapes, and intricate detail of his images, which he's captured in his travels across the United States and around the world.
The exhibit, "Come Travel With Me," is open during normal library operating hours through the month of May. For a special insider's experience, Zimmerman will give a guided talk on Saturday morning, May 17 at 10:00 a.m.
The long-time chemistry teacher picked up his camera long before retirement from the classroom, and annually chronicles the people, events, and history of Wabash College. While always an avid traveler, Zimmerman has stepped up the travel since his retirement. The exhibit at the library includes images captured in Texas, England, Scotland, Wales, San Francisco, Crete, Philadelphia, Northern California, St. Petersburg (Russia), and Cape Cod, to name a few.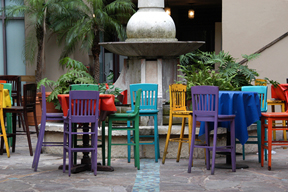 "Z has long been a photographer who inspires me to do better work with my camera," said Jim Amidon, director of public affairs at Wabash. "About a dozen times a year, John will either pop into the office or shoot me an email with photographs he's made. Each time there appears to be more, something different in his photography. He approaches his craft like an educator, learning from every image capture about light, color, line, and subject matter. He really has been an inspiration to me — and to all of us who love photography."
Zimmerman has been the official photographer for the Glee Club and Theater Department for decades. He's traveled to England, Australia, New Zealand, and all across the country with the Glee Club, capturing performances in photographs and video to preserve the history of the arts at the College.