Glover, Jania, Brame Elected to NAWM Board
• May 6, 2008

Share: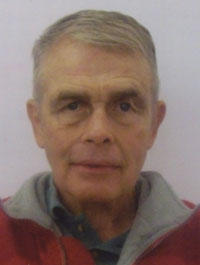 Dick Glover '65 and Greg Janie '93 have been re-elected to their second terms on the Board of Directors of the National Association of Wabash Men, while Kenyatta Brame has been elected to his first term. Jim Dimos '83, president of the National Association of Wabash Men, announced the results of the alumni elections.
After graduating from Wabash, Dick Glover served in the U.S. Marine Corps for six years reaching the rank of Captain. He earned a master's degree in education from the University of Virginia and taught history and coached wrestling and football at Blue Ridge School and Woodberry Forest School until he retired in 2003.
His wrestling teams won 535 dual matches, 25 league championships, 13 state championships and one National Prep Championship. His football teams were undefeated 11 out of the 35 years he coached.
Woodberry Forest School awarded Glover the George O'Conner Prize for Excellence in Teaching in 2003, the Distinguished Service Award in 2005, and named the new fitness center after him in 2002. Glover received a commendation from the Virginia House of Delegates in 1999 and was elected to the National Wrestling Hall of Fame (Virginia Chapter) in 2003.
Glover was elected to the Wabash Athletics Hall of Fame in 1992 and received the Alumni Award of Merit in 2002.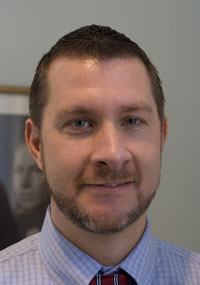 Greg Jania a partner with WP Global Partners in Chicago. WP Global invests capital in private equity transactions on behalf of international clients. Greg was awarded a CFA charter in 2003 and earned his MBA with honors in accounting and finance from the University of Chicago.
Greg has been active in coordinating alumni events in Chicago and is a past-President of the Wabash Club of Chicago. He is also active in recruiting students from the Chicago area and in organizing career networking events for Wabash students in Chicago. In recognition for his recruitment efforts, Greg was awarded the Alumni-Admissions Fellow Award in 2002.

He is a member of the board of directors of St. Rita High School and is involved with Catholic Charities and the Association of Horizon, which assists physically handicapped adults in the Chicago area.
He is also active in the Tax Assistance Program, which provides income tax services for needy Chicago residents.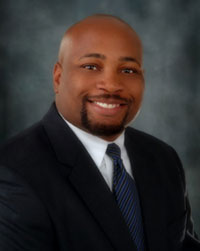 Kenyatta Brame graduated cum laude with a double major in political science and psychology in 1992. While at Wabash, he was a Lilly Scholar, a member of the Malcolm X Institute, and served as Student Senate Vice President. He founded the group KQ&K Mentoring Program at Wabash, which targets at-risk youth in Crawfordsville. He was also a starter on a conference championship football team at Wabash.
He is a graduate from the University of Michigan Law School and has a MBA from Michigan State University. Kenyatta is currently the Senior Vice President of Business Services at Cascade Engineering in Grand Rapids, Michigan. His responsibilities include providing direction to the following departments: Legal, HR, Marketing, IT, Quality, Safety, and Sustainability.
He has strong ties to Nuestros PequeÒos Hermanos (an orphanage consisting of 600 children in Honduras), where he volunteers each year. He is very active in his community, serving on city commissions, as well as on the boards of several non-profits including the Grand Rapids Art Museum, Alternative-Directions (a home for boys), Heartside ministries, and Omega-Psi-Phi Fraternity, Inc.