Wamidan To Present Wednesday Evening Concert
• April 7, 2008

Share: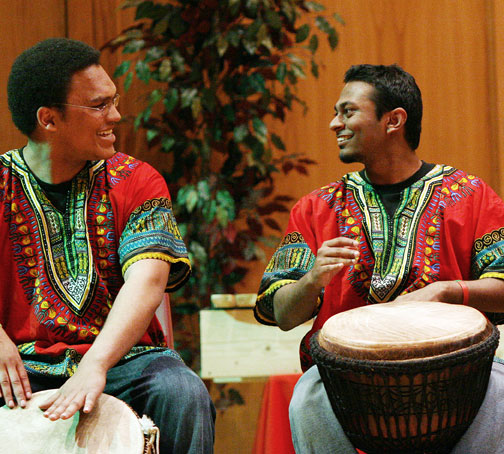 Wabash College's Music Department invites you to a concert given by Wamidan World Music Ensemble as they present their last concert of the season at 8 p.m. Wednesday, April 9 in Salter Concert Hall in the Fine Arts Center.

This Wamidan End-of-Academic Year concert performance features "The Friendship Between a Crocodile and a Monkey." This presentation is a fiction story inspired by the wild life and natural environment of East Africa. It is derived from Happy Ending Children's Stories by Sr. Stella Sabina. It shows how due to various circumstances, friendship can develop even where it is least expected. The production has been a result of collaboration between Wamidan Wabash and Wamidan Depauw – singers, instrumentalists, and dancers. Different from the previous Wamidan concerts, this year the program includes a combination of story telling, singing, folk instrumental playing, as well as victory, healing, courtship, and royal dances. Wamidan is under the direction of James Makubuya, associate professor of music.

The concert is free and open to the public.