Liberal Arts Inspires "Entrepreneurial Spirit"
by Steve Charles • April 7, 2008

Share: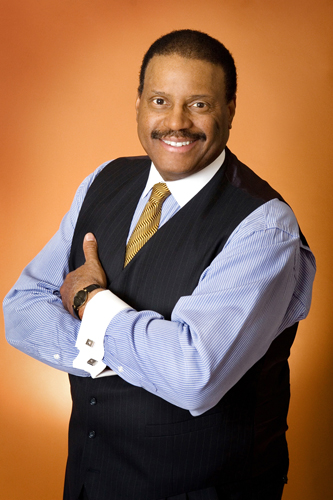 "The soul never thinks without a picture," says Colorado-based TelWares Communications CEO Bob Knowling '77. "Entrepreneurs paint that picture."

If, in quoting Aristotle, Knowling (at right) sounds as if his approach to commerce comes more from a philosophy book than a business manual, that's no accident. He is one of 20 business and social entrepreneurs interviewed in "That Entrepreneurial Spirit," the Winter 2008 issue of Wabash Magazine. Twenty men who come at their vocations from many directions, but share a common belief—that their liberal arts education was the best preparation for what they do today.

"The College teaches you to think and to reason," says Knowling of the liberal arts education he received while he was a religion major at Wabash. "I didn't understand what this meant back when I was a student. I do now."

"While an undergraduate business degree from Purdue or IU could seem to many to be more valuable for a budding entrepreneur, I believe that one can be most successful if he has a broad liberal arts education," says Robert Meitus '87, co-founder and partner at the law firm of Meitus Gelbert Rose in Indianapolis and a political science major while at Wabash. "Strong writing skills and an understanding of history, philosophy, and economics are all important when building your own business. Specific business skills can be obtained later in graduate school or on the job, but the rich liberal arts education offered at Wabash can rarely be obtained later in life."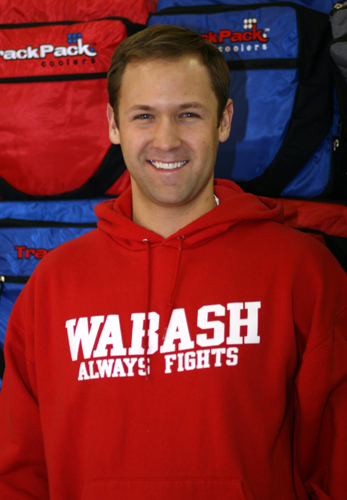 Andrew Shelton '03 (left), the 27-year-old president of Indianapolis-based TrackPack Cooler, sees parallels between his work as an inventor/business creator and his studies as an English major at Wabash.

"I think building a company and writing a book are similar trains-of-thought," Shelton says. "It was my love of structuralism that helped me understand how the many components of a business need to be arranged to come up with a working product. There is no step-by-step formula… you have to figure it out on your own."

"I have learned a lot about what it takes to start and grow a successful small business," says former biology major Charles Cleland '61, Program Leader of the Small Business Innovation Research Program at the U.S. Department of Agriculture. "You need to teach young men to think for themselves. Chemical formulas or historical facts don't teach someone how to think creatively. I am a strong believer in the value of a liberal arts education. You need to be exposed to courses in all three divisions of study [science and math, social science, and humanities and arts] to be a truly educated young man and, hopefully, to learn how to think critically once out on your own."

Former political science major Richard Elson '69 has won awards for films on subjects ranging from blue whales to science fiction writers—even an Academy Award nomination for The Colours of My Father. He takes an intentionally wide-open approach to the world.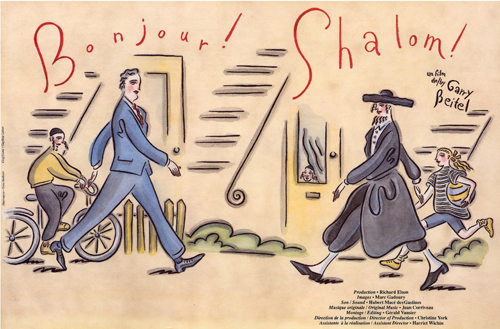 "I believe that what I do is a reflection of the value of a liberal arts education," Elson says (poster from his production Bonjour! Shalom! shown at right). "Not just what I learned in the classroom, but from the exposure to people and ideas in a great variety of disciplines."

Even NASA rocket scientist Michael Patterson cites not scientific training, but rhetorical skills, as the difference between those he hires and those he won't.

"I particularly appreciate my speech class at Wabash, and I would encourage students to get as much public speaking experience as they can and consider a major or minor in rhetoric," says Patterson. "I will always employ an average scientist/engineer with excellent rhetorical skills over and excellent scientist/engineer without these skills."

"The entrepreneurial spirit is animated by the questions that are at the heart of the liberal arts," Wabash President Pat White writes in the magazine's Winter 2008 issue, which mailed this week and is currently available online.