2008 Brigance Forum Lecture Wednesday Evening
• March 31, 2008

Share: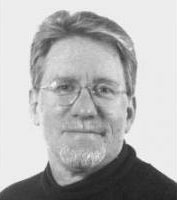 Wabash College invites you to hear Edward Schiappa give the 2008 Brigance Forum Lecture at 8 p.m. Wednesday, April 2, in room 104 in Hays Hall. The title of his talk is "Rethinking Criticism of Stereotypes and Representation in Popular Culture."

Schiappa is the chair of the Department of Communication Studies at the University of Minnesota and teaches graduate courses on contemporary rhetorical theory, critical communication studies, rhetorical criticism, and popular culture criticism.
He has published five books and his research has appeared in such journals as Philosophy & Rhetoric, Quarterly Journal of Speech, Rhetoric Review, Argumentation, Communication Monographs, and Communication Theory.
He has served as editor of Argumentation and Advocacy and received NCA's Douglas W. Ehninger Distinguished Rhetorical Scholar Award in 2000 and the Rhetorical and Communication Theory Distinguished Scholar Award in 2006.
The Brigance Forum is an annual public lecture or debate in memory of the late William Norwood Brigance, teacher, scholar and leader in the Speech Association of America. In his 38 years at Wabash College, "Briggie" taught generations of Wabash students how to be more effective when they spoke and, through his textbooks, he taught thousands more in American high schools and colleges.

As editor of History and Criticism of American Public Address and as editor of the Quarterly Journal of Speech, he gave direction to the scholarship of the field. As president of the Speech Association of America, he guided the profession through the expansion of the postwar years. The Brigance family, friends, former students whom he taught, and those who continued the tradition of speech at Wabash after him, have, through their contributions, endowed this program as an ongoing memorial to William Norwood Brigance.

His talk is free and open to the public.