Stanford Scholar on The War on Terror Next Tuesday
• March 26, 2008

Share:
Professor Martha Crenshaw, senior fellow at the Center for International Security and Cooperation and Professor of Political Science at Stanford University's Spogli Institute, will speak on "The War on Terror: Are We Winning?" at 11:15 a.m., Tuesday April 1, in Lovell Lecture Room (Baxter 101). The talk is open to the public.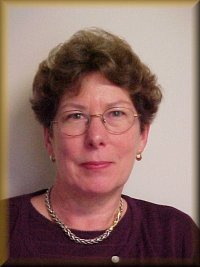 Martha Crenshaw is a senior fellow at CISAC and FSI and a professor of political science. She was the Colin and Nancy Campbell Professor of Global Issues and Democratic Thought and professor of government at Wesleyan University in Middletown, Conn., from 1974 to 2007. Her current research focuses on innovation in terrorist campaigns, the distinction between "old" and "new" terrorism, how terrorism ends, and why the United States is the target of terrorism.
She has written extensively on the issue of political terrorism; her first article, "The Concept of Revolutionary Terrorism," was published in the Journal of Conflict Resolution in 1972. Her recent work includes "Terrorism, Strategies, and Grand Strategies," in Attacking Terrorism (Georgetown University Press), "Terrorism and Global Security," in Leashing the Dogs of War: Conflict Management in a Divided World (United States Institute of Peace Press), and "Explaining Suicide Terrorism: A Review Essay," in the journal Security Studies. She is also the editor of a projected volume, The Consequences of Counterterrorist Policies in Democracies, for the Russell Sage Foundation in New York.
She serves on the Executive Board of Women in International Security and chairs the American Political Science Association (APSA) Task Force on Political Violence and Terrorism. She has served on the Council of the APSA and is a former President and Councilor of the International Society of Political Psychology (ISPP). In 2004 ISPP awarded her its Nevitt Sanford Award for Distinguished Scientific Contribution and in 2005 the Jeanne Knutson award for service to the society. 
She serves on the editorial boards of the journals International Security, Orbis, Political Psychology, Security Studies, and Terrorism and Political Violence. She coordinated the working group on political explanations of terrorism for the 2005 Club de Madrid International Summit on Democracy, Terrorism and Security. She is a lead investigator with the National Center for the Study of Terrorism and the Response to Terrorism (NC-START) at the University of Maryland, funded by the Department of Homeland Security. She was a Guggenheim Fellow in 2005-2006. She serves on the Committee on Law and Justice and the Committee on Determining Basic Research Needs to Interrupt the Improvised Explosive Device Delivery Chain of the National Research Council of the National Academies of Science. She was a senior fellow at the National Memorial Institute for the Prevention of Terrorism in Oklahoma City for 2006-2007.